Life Terra Planting Events
Do you care about the environment? Would you like to take action and make a difference? There is an easy step that you can take: plant a tree!
At Life Terra, we have the tools, knowledge and expertise to provide you with a fantastic tree-planting experience, and we believe that community involvement is the first step.  
Come and join us, we need as much help as possible to get trees in the ground!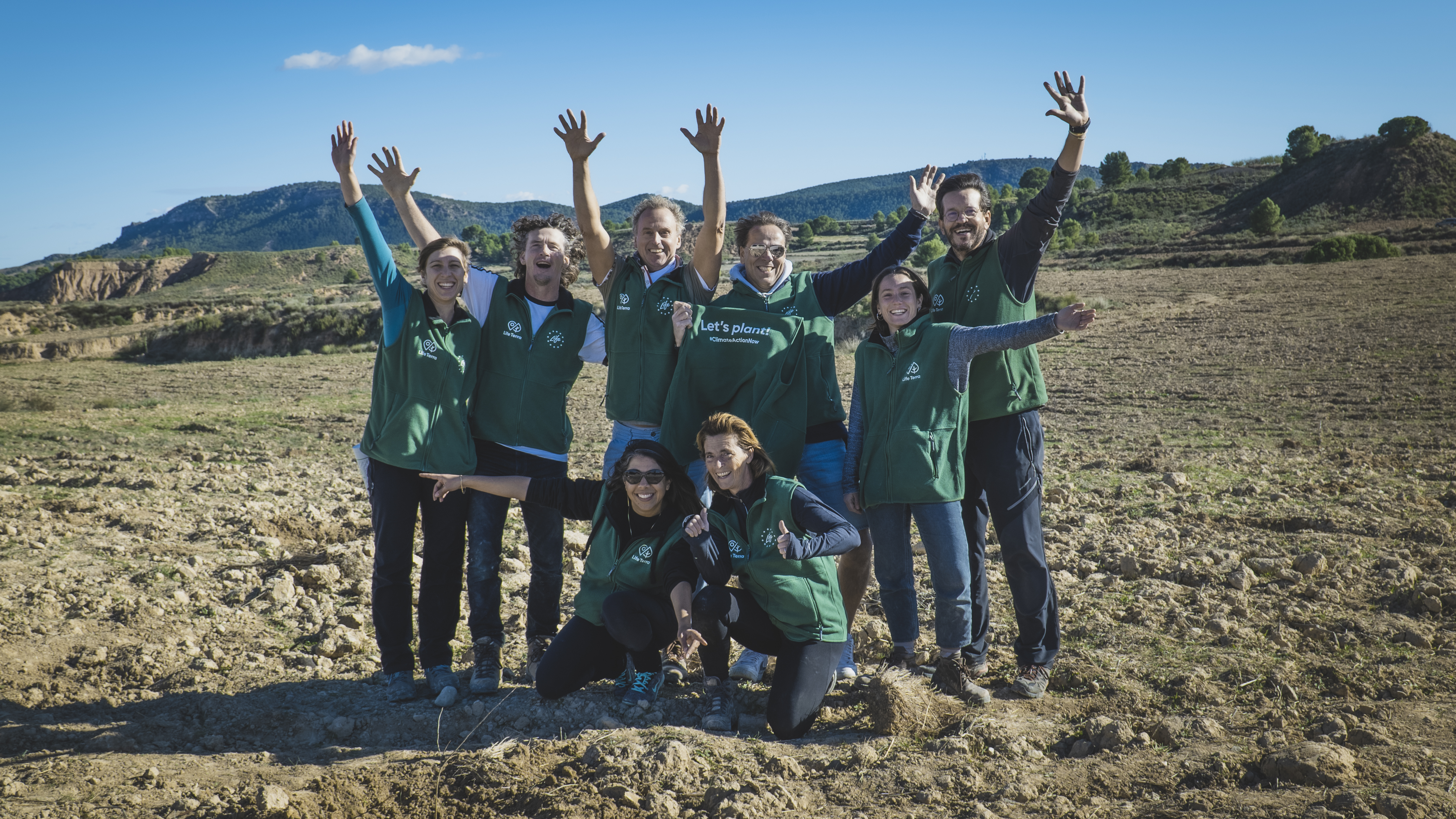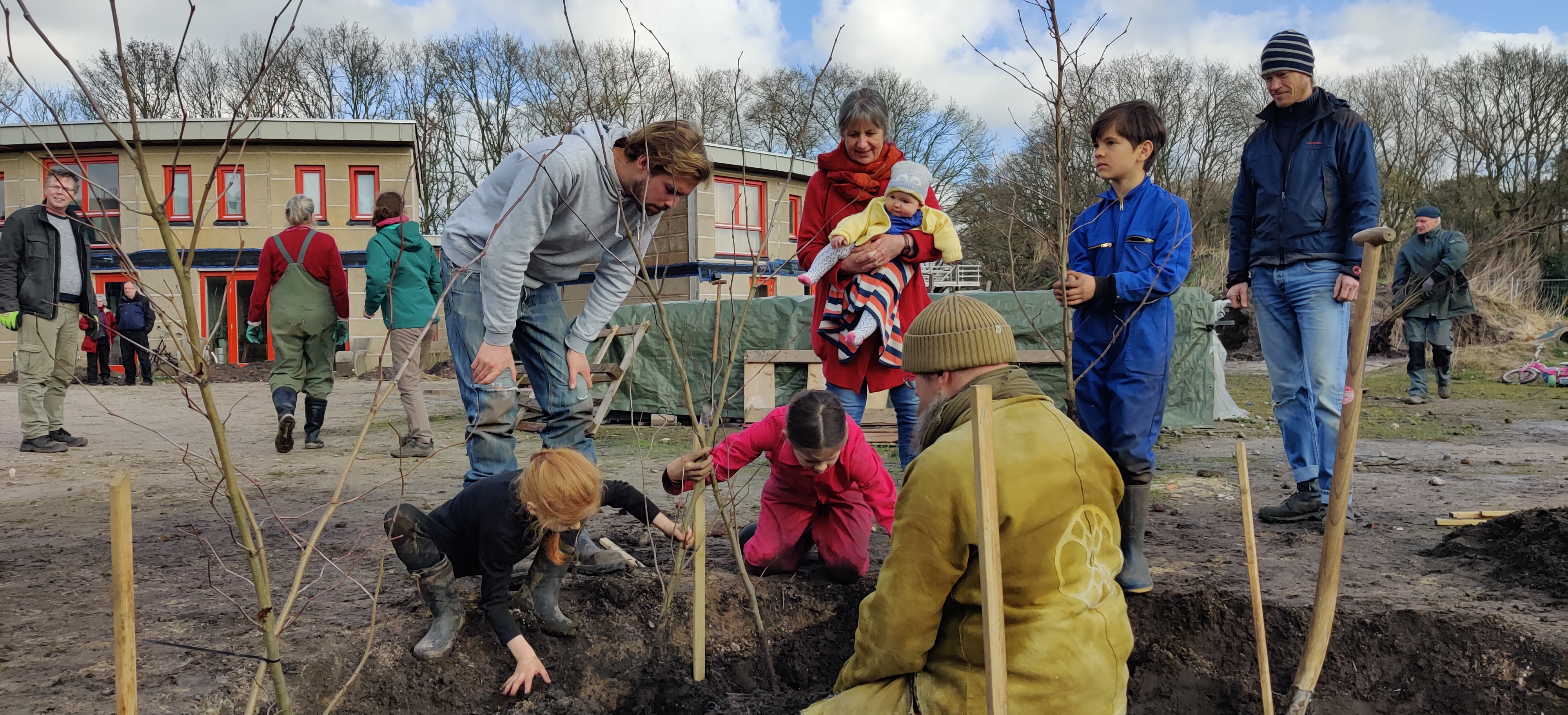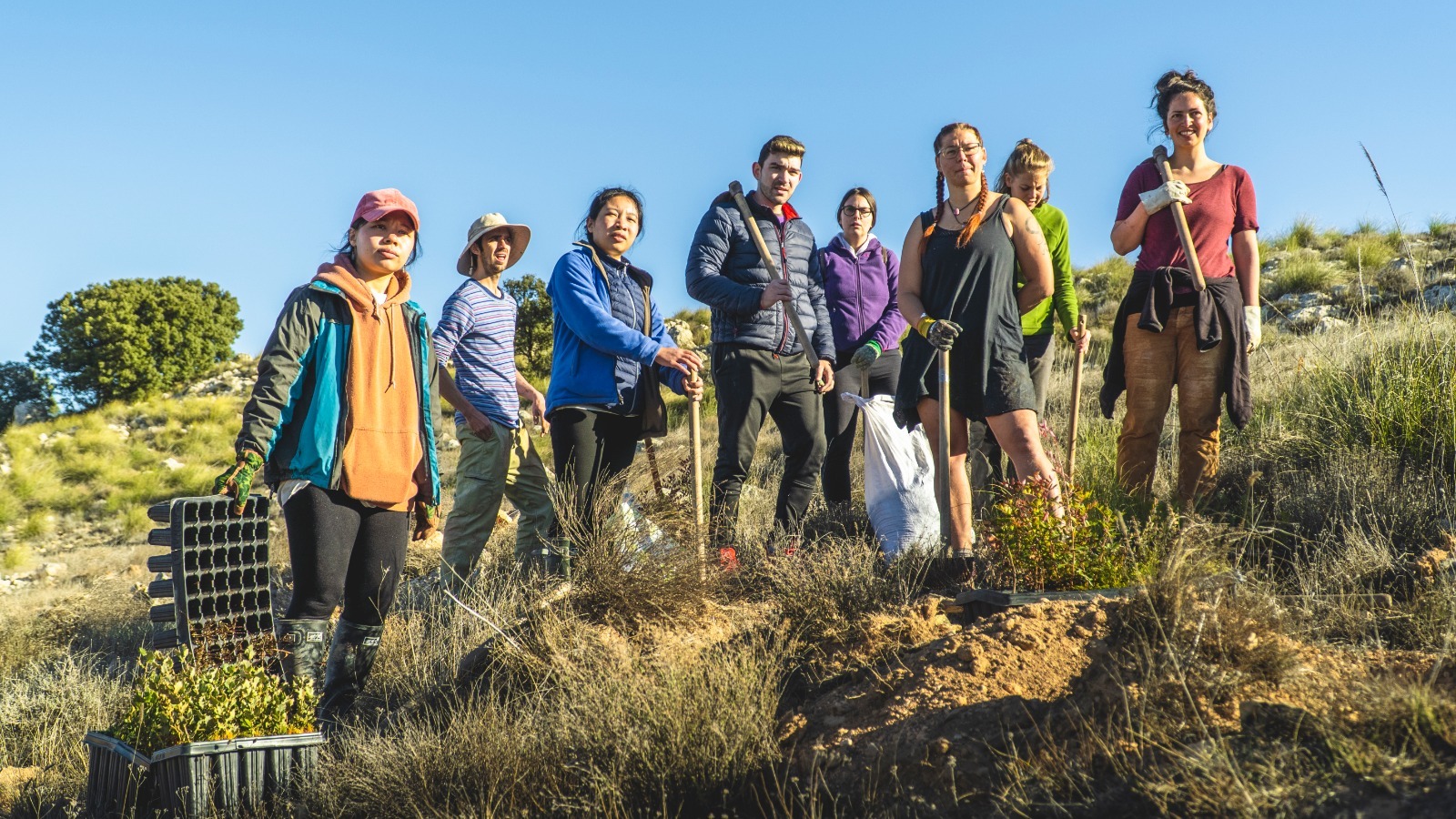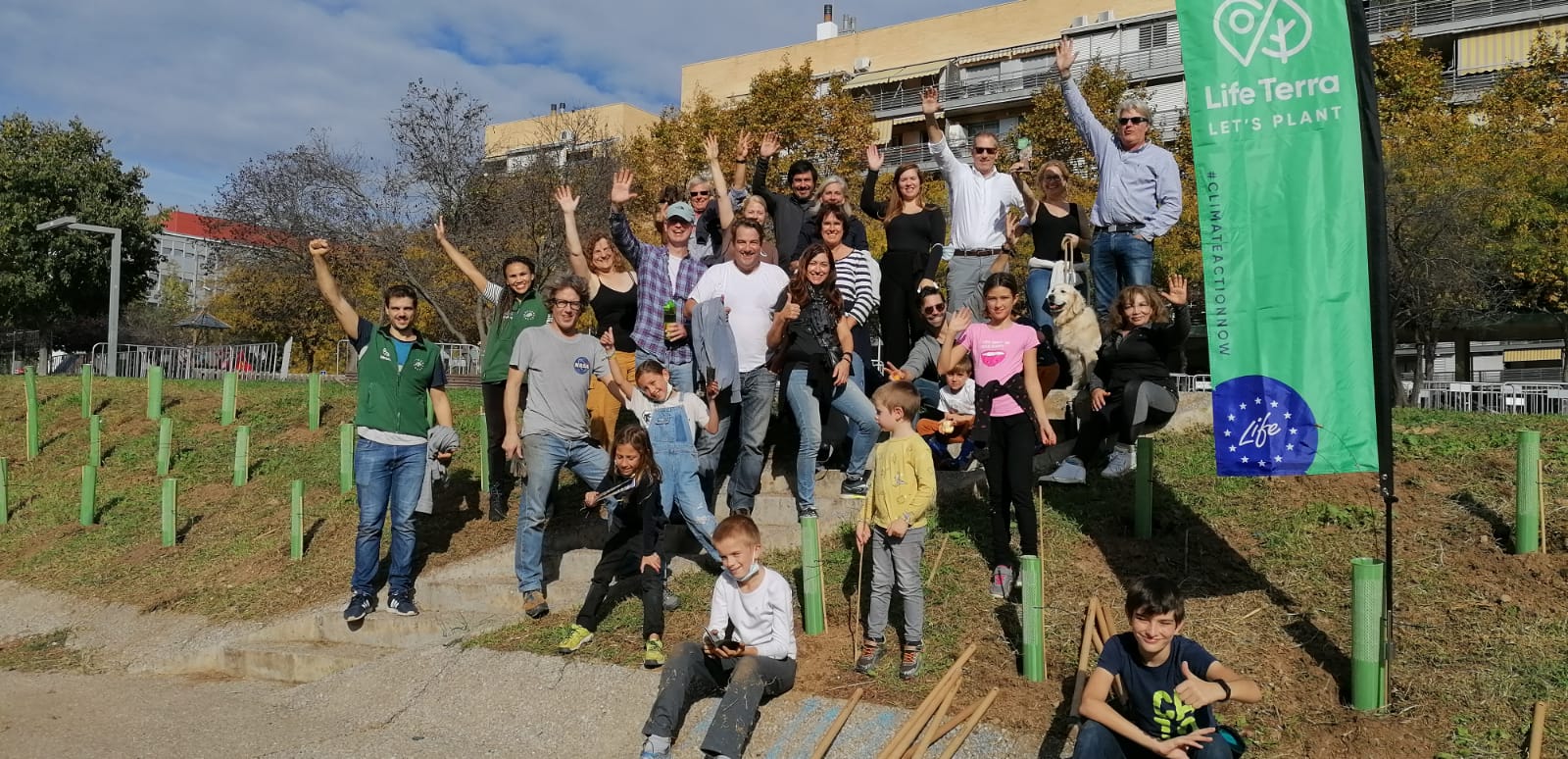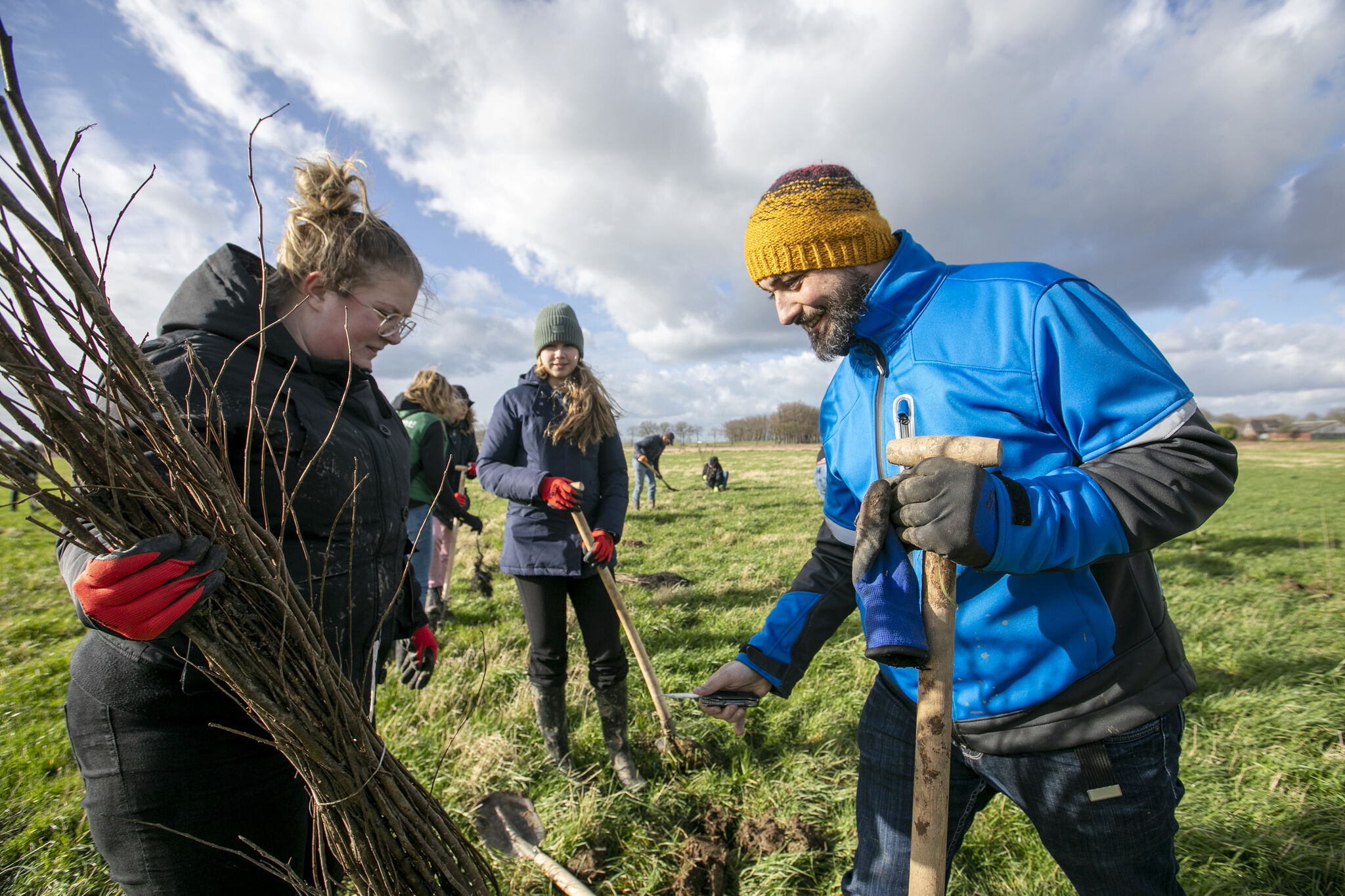 What to expect in a Life Terra event?
It's not only about planting trees! At a Life Terra event, we want you to learn about trees and the environment while enjoying a day in nature with your family and friends. You will learn about the project, what species we plant and why, and specific characteristics of the planting area. 
Most of the time, events are divided into two parts: planting and tagging. 
We have developed a tree geotagging platform for tree monitoring. With this web app, we want to increase the transparency of our project, but also provide valuable data for other ecosystem restoration initiatives while creating a unique link between the trees and the tree planters.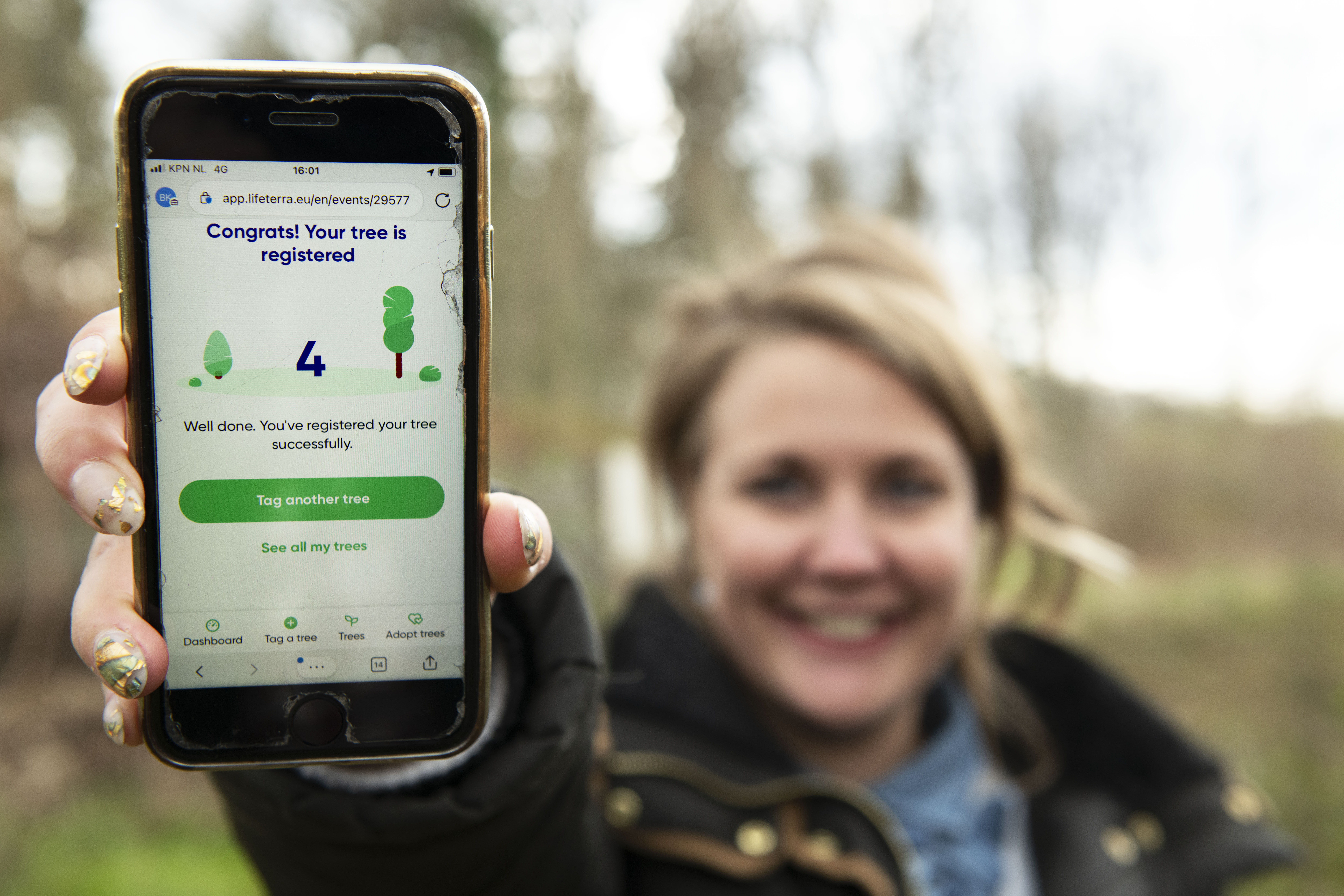 Planting: you don't need to know how to plant a tree! We will teach you how to do it and provide you with the tools. 

Tagging: after planting your tree, you can geotag it using our Life Terra webapp. It is really easy! We will give you a link to the platform and you will only have to follow the tagging instructions. Once tagged, your tree can be seen at any time in your personal Dashboard. 

The trees: we will provide you with 1 to 2-year-old seedlings. We plant the trees in their early stages so they can adapt to the soil easier and take roots faster. 
At a Life Terra event, you will plant a diverse mix of tree species to ensure biodiversity. We work hand-in-hand with the landowner, the nursery and local authorities to choose the right species for the area. Ready to learn? You can start now!
What to bring to the event?
We recommend you come prepared: 
Bring your mobile phone: you will use it to tag your trees (don't worry, our webapp works offline in case of no coverage)

Wear comfortable clothes and shoes that can get dirty

Use/Have your own water bottle (1 L minimum). Reusable if possible, we don't want to leave any trash behind! 

Check the weather forecast to dress appropriately

And, last but not least, please, respect local regulations and recommendations regarding COVID-19 (face masks, etc.)
Who is involved in a Life Terra event?
To make this event a success, we make sure to prepare everything needed: ordering the tree seedlings and its maintenance before planting, the search and preparation of the plot, the planting plan, arranging the material and tools needed, etc. This process involves a great amount of work and people behind the scenes: 
Landowner: we search for the right place to plant and involve the landowner during the whole planting process and selecting the species right for the area. At Life Terra, we only work with landowners who commit to maintaining the new trees over the long term to take advantage of the ecosystem benefits they provide. 

Nurseries: we work with local nurseries to order the saplings and we maintain the seedlings until the event day. 

Local authorities: on some occasions, we work hand-in-hand with local authorities to ensure we follow the local procedures. They also provide us with logistics support in the area: manpower, tools and materials, access to land, etc.

Terra Leaders (volunteers): Terra Leaders are volunteers that lead Life Terra events in their local communities. This figure is key to achieving our large-scale goals. We identify, contact, engage and train Terra Leaders, and assign them to the closest events. 

Event Leader: the person from the Life Terra team who is responsible for a specific event and in charge of the logistics: managing the local Terra Leaders, and in contact with the landowner, the nursery and the local authorities.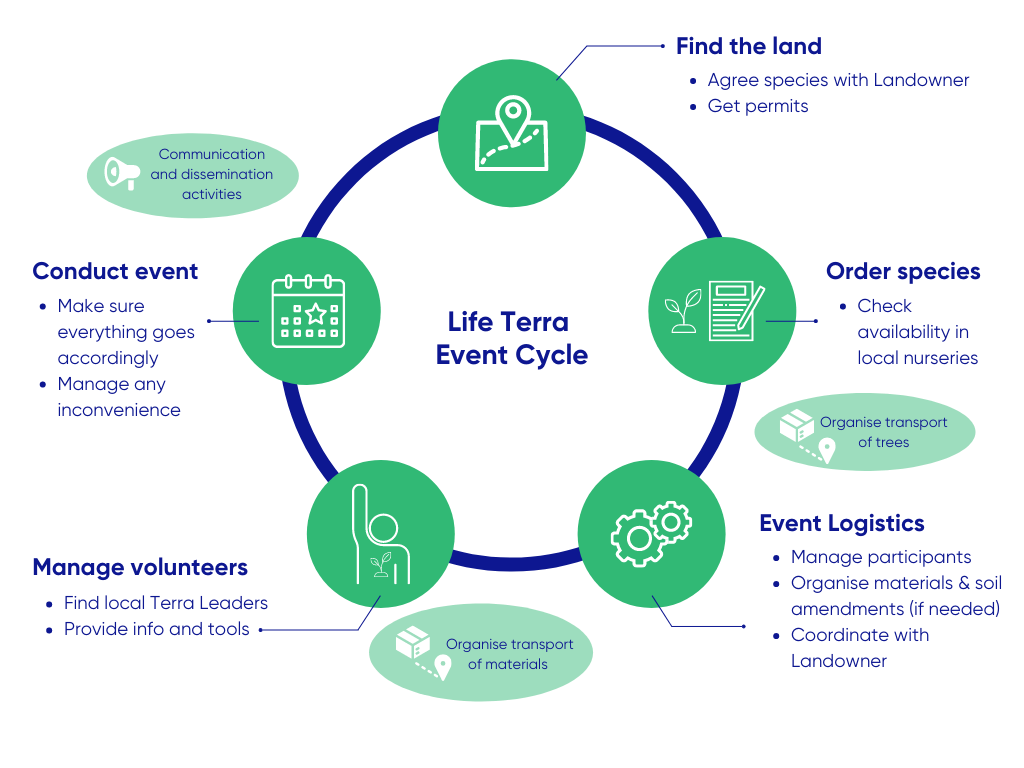 Do you want to help more? Spread the message!