The Adyen platform enables merchants to accept payments in a single system, enabling revenue growth online, on mobile devices and at the point of sale. It focuses on building a modern infrastructure directly connected to card networks and local payment methods across the world, allowing for unified commerce and providing shopper data insights to merchants.
Adyen, as part of its Social Responsibility program, is supporting Life Terra with the necessary infrastructure on their platform to accept donations from across the world for adopting Life Terra trees and spent a day planting trees in the field.
More info about Adyen and their services: https://www.adyen.com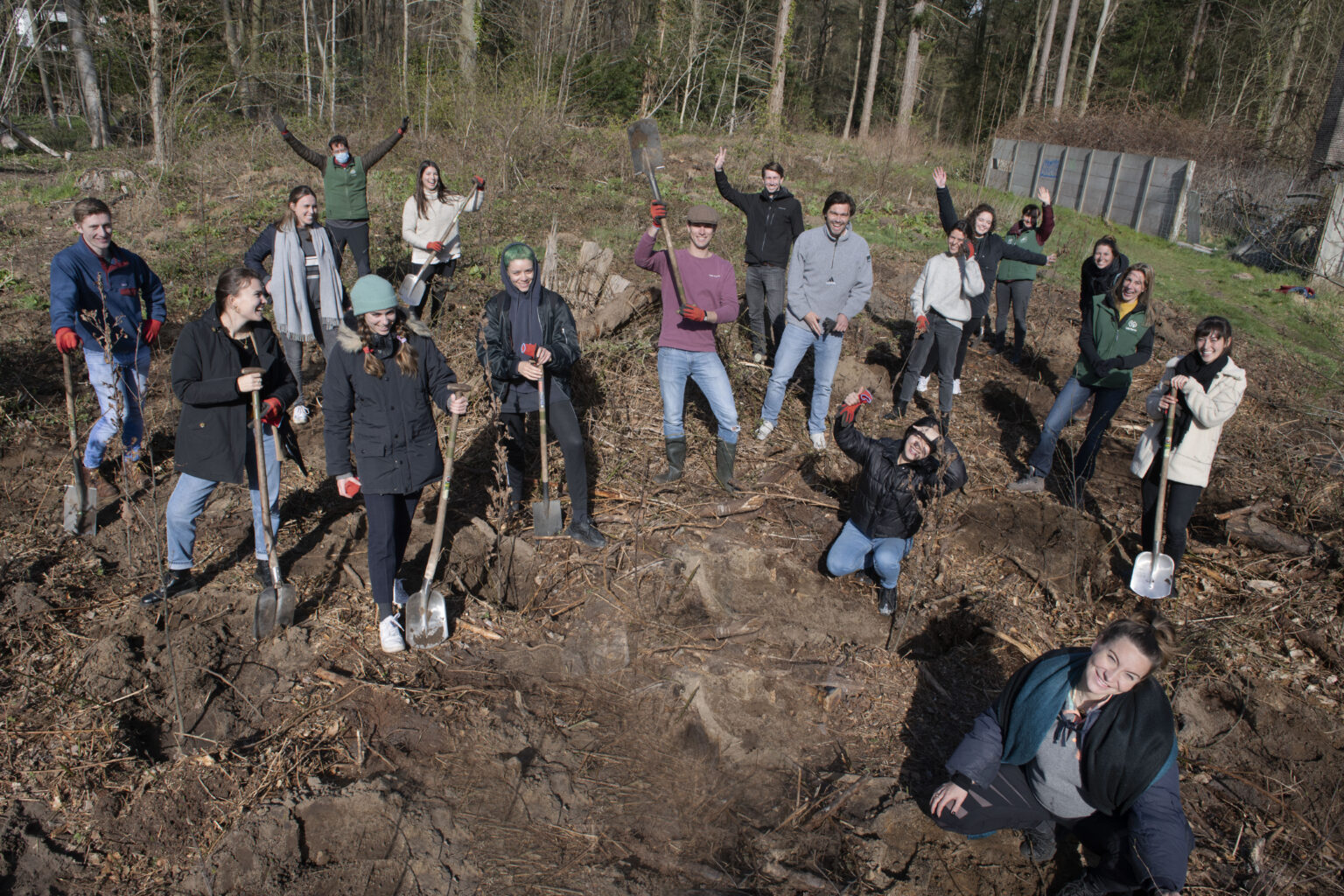 Adyen also gave Life Terra great visibility by offering space for a big ad on the spacious windows of their new office in the city center of Amsterdam.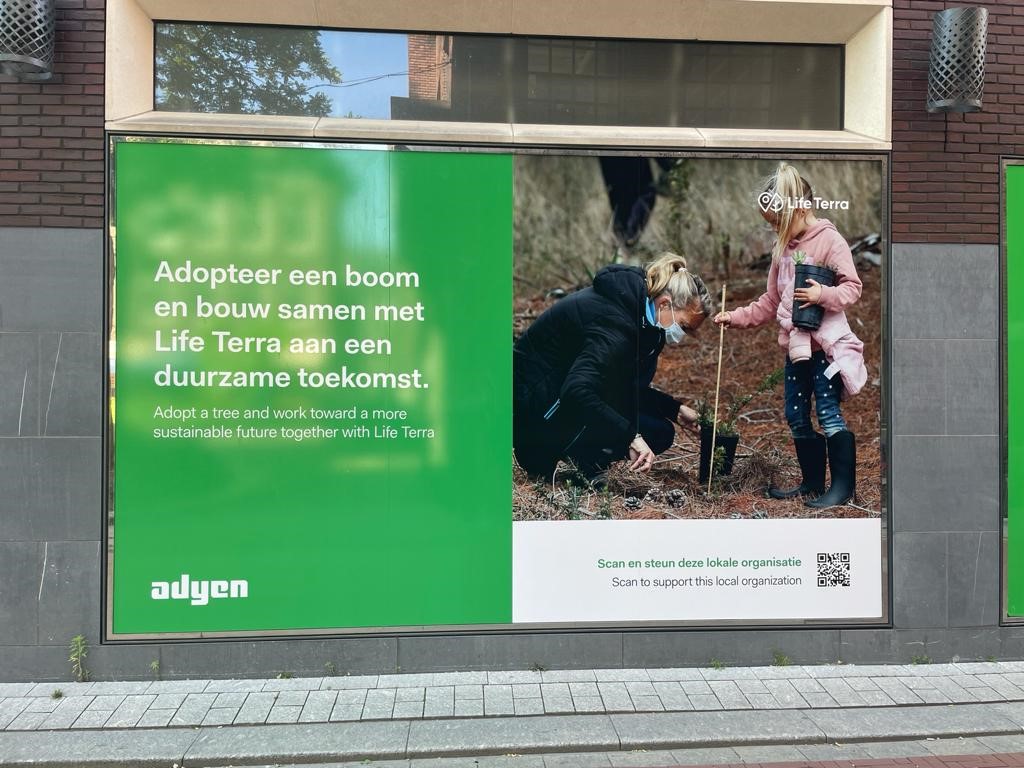 In December 2022, we kicked off our European-wide collaboration in The Netherlands. Their EMEA Recruitment team came to plant with us at Landgoed Klarenbeek to plant over 500 trees. We planted different species to create a diverse and dense forest and to boost biodiversity. Instead of plain grassland, there will be a wide range of trees to attract insects and animals of all kinds. That will already be visible within 1 or 2 years (there will be dragonflies, toads/frogs, rabbits, spiders, and bees).