Become a Planting Partner!
Life Terra seeks to bring people together to plant trees, harnessing and monitoring nature's own carbon capture mechanism and enabling citizens to take urgent action against the climate crisis.
We want to empower other initiatives planting trees around the world, helping them to be more transparent and achieve their objectives.
Join us and get all your trees geolocalised and monitored (coming soon)!
Benefits
You will be featured in our partner's page

Get access to Life Terra's tagging tool and register all the trees you plant. You will have permanent access and be able to track them

Allow all your volunteers to tag all trees planted in your plantings. They will be able to follow their trees in Life Terra's platform
Dashboard
Receive a Dashboard containing all your trees

Be transparent with your stakeholders about all your plantings

Embed a live tree counter in your website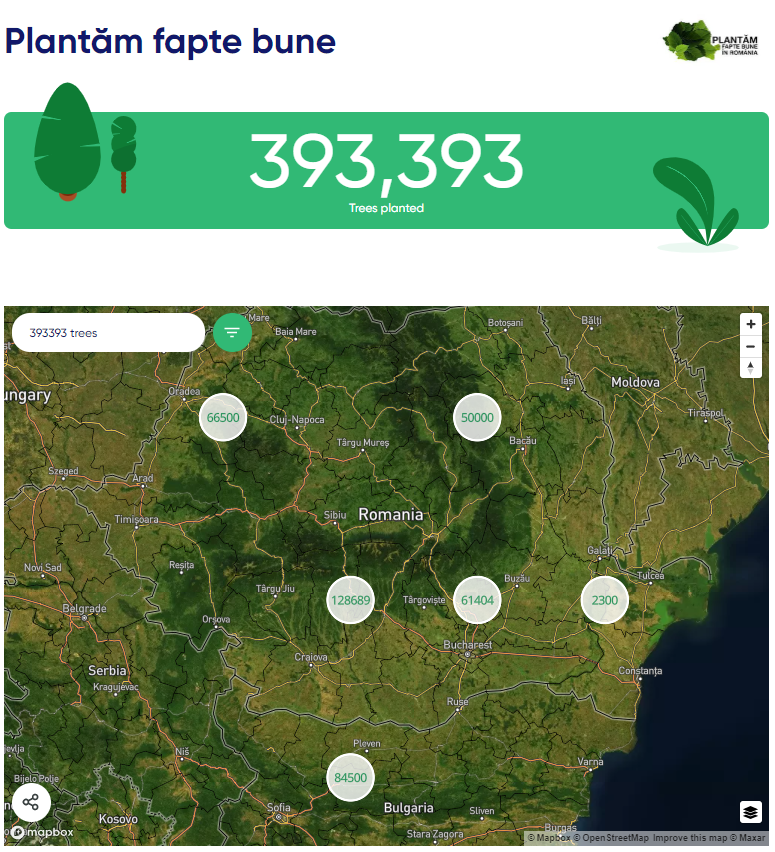 Showcase Events
One Event page for every planting

Showcase the story behind every planting, who collaborated with, the species planted and much more
Coming up
By being part of Life Terra you will have access to all our platform's new developments automatically.
Check out below what we are developing for all our planting partners.
Interested in becoming a planting partner?
Get in touch and we will be happy to give you more details about our platform features and how they can benefit your organization.