Alumni tree planting event with Avans University of Applied Sciences
GreenOffice students Lisa Heyman and Nick den Bol of Avans University of Applied Sciences had a big dream: to give a tree as a gift to all graduates and to create a new forest with it. To help nature recover and to make Avans education CO2-neutral in the long run. The dreams did not stop there. Lisa and Nick sought cooperation with Life Terra Foundation; in July 2021, the first 4,000 graduates received a graduation tree as a gift.
Last Saturday the first alumni planting event took place in Den Bosch area and graduates had the chance to get their hands dirty and to plant their own tree. It was a great day in the field and 11 different species were planted: Alnus glutinosa, Crataegus monogyna, Malus sylvestris , Prunus padus, Prunus spinosa, Pyrus pyraster, Rhamnus cathartica, Salix viminalis, Sambucus nigra, Ulmus laevis, Rosa (o) canina. Thanks to the support of Gemeente Den Bosch, Van Gogh Park and of course the management of Avans University.
The newly planted forest will grow to 100,000 trees in the coming years.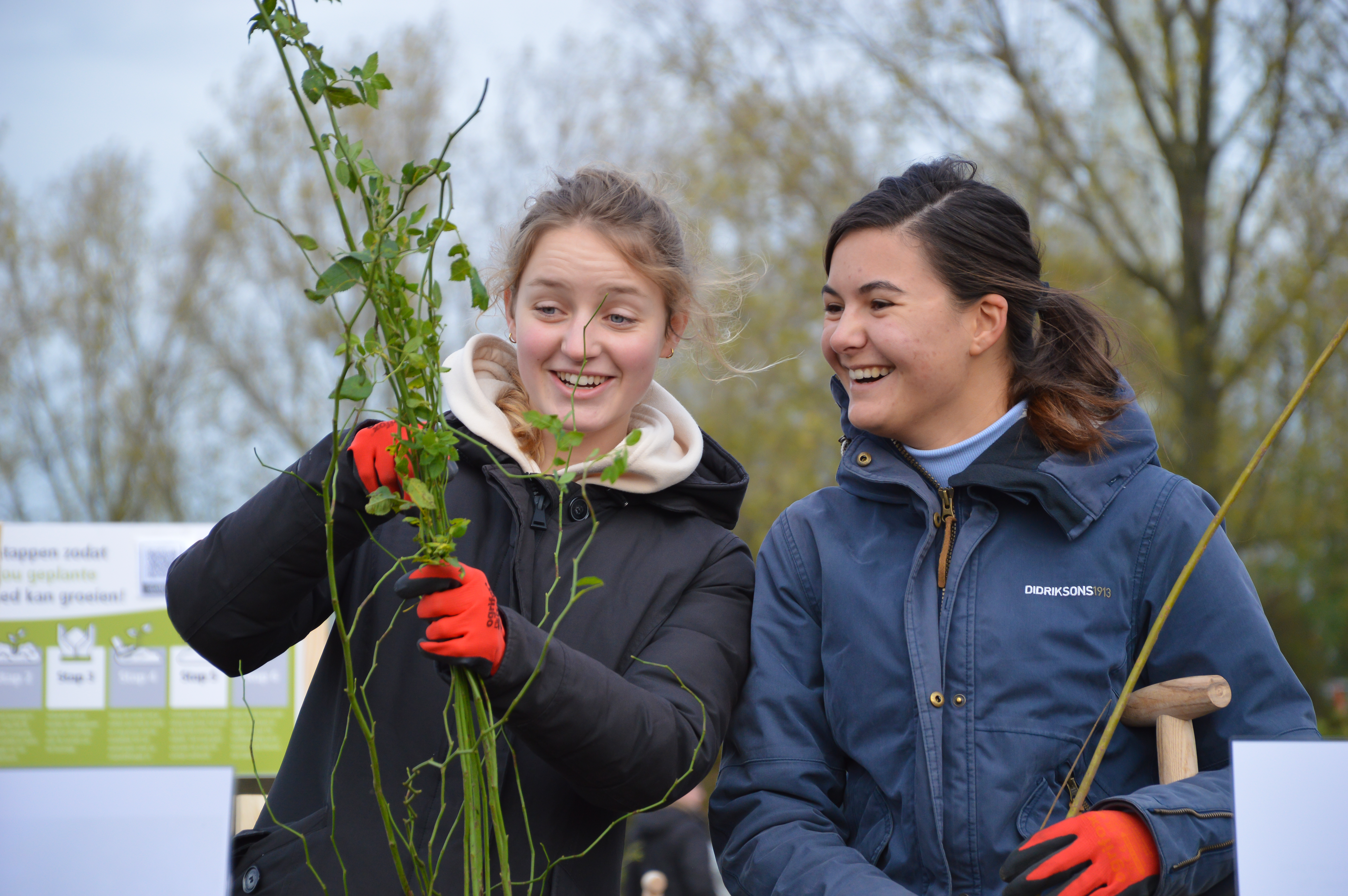 On November 30, Life Terra and Avans University of Applied Sciences organise a webinar for higher education to explain their collaboration.
Save your spot here
⁠⁠