First Life Terra´s Twitter Chat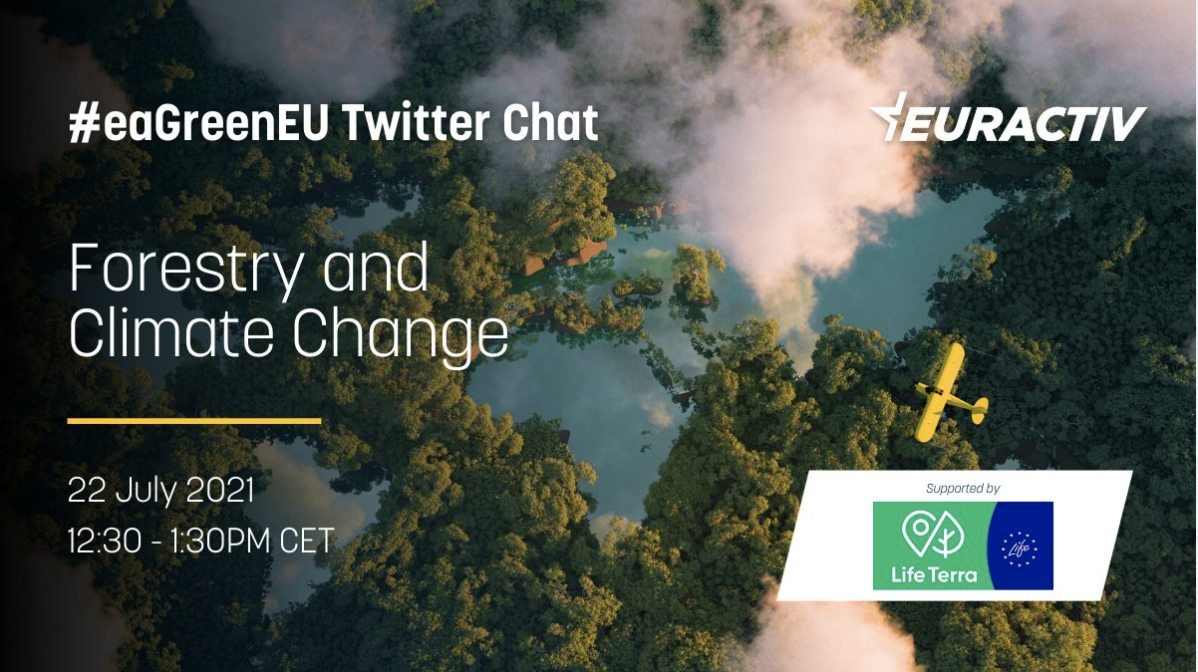 Last Thursday, July 22nd, EURACTIV, one of Life Terra's communication beneficiaries, hosted its first Twitter Chat about Forestry and Climate Change. The chat was moderated by Fred Simon, Kira Taylor and Nikolaus J. Kurmayer.
Participants could respond to five questions via the #eaGREENEU hashtag about important topics such as the capacity of European forests to act as a carbon "sink", forest biomass as a renewable source of energy or how can Europe strengthen forest's resilience against climate change.
The Twitter Chat counted with 29 participants, including MEPs, and got 1,056 engagements. These are some of the moments: