Imaginative ´eco artist` highlights the entangled relationship between humans and nature
JEANNE K. SIMMONS — LAND ARTIST
Jeanne K. Simmons is passionate about working in nature to address issues concerning humanity and the Earth. The Pacific Northwest-based artist is profoundly moved by the natural world, and is fortunate to live close to beaches, forests, and fields that inspire and sustain her and also provide her with her source materials.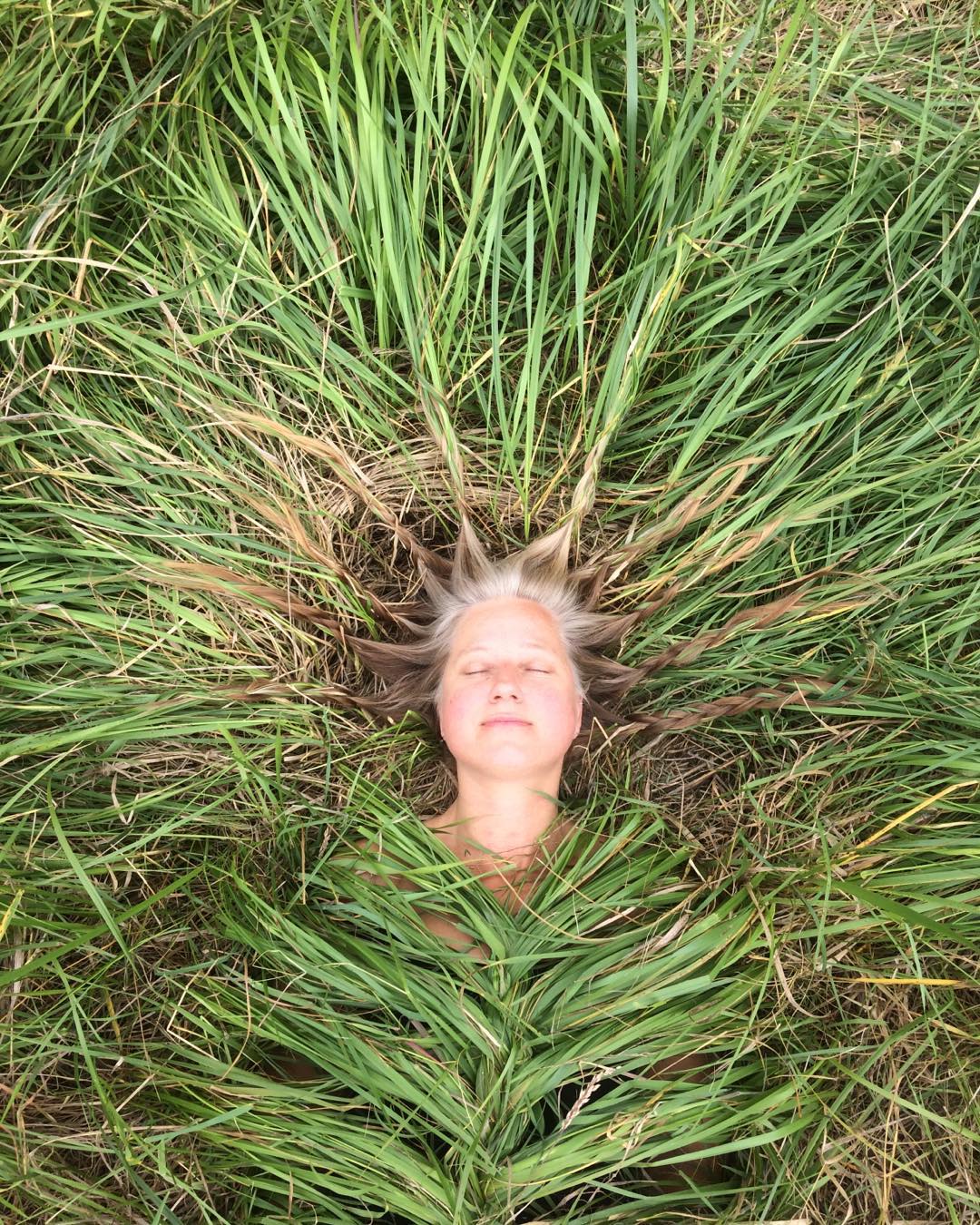 A PREOCCUPATION WITH THE RELATIONSHIP BETWEEN HUMANS AND NATURE EXPRESSED
Artist Jeanne K. Simmons stated goal is to express, as beautifully and as compellingly as she can, the contents of her inner world and imagination, as well as a preoccupation with the relationship between humans and nature. With her work, Simmons attempts to describe a connectedness between us and our environment that seems to have been all but forsaken. 
"I hope to nurture this dynamic relationship, which is our birthright and obligation, and to perhaps even rekindle and reawaken a yearning for it in others, as well as satisfy my own need to embed myself in nature.
Women, for me, express the feeling of connectedness to nature in a way that I find poetic. And, since my models are, in a sense, my surrogates (as I wish that I could braid myself to the ground and document myself in that state, but cannot), it only makes sense that they should be women."