Life Terra in the spotlight
Our partner Adyen provided us with the opportunity to be placed in the spotlight on the spacious windows of their new office in the city center of Amsterdam. Of course, we accepted this offer gratefully!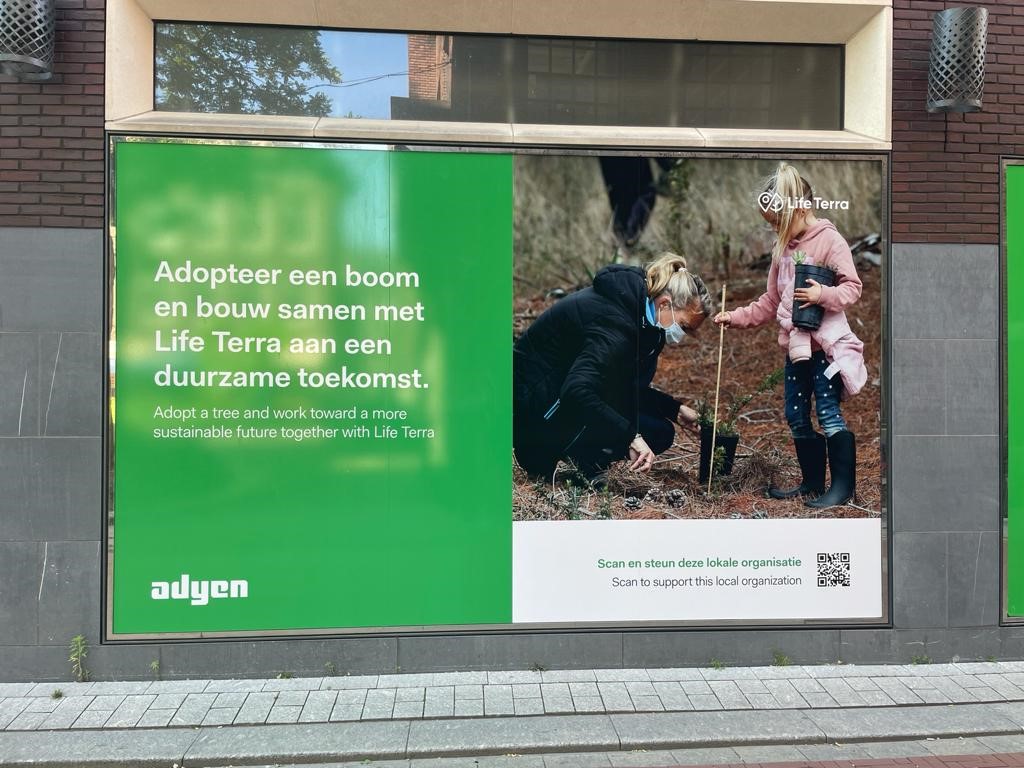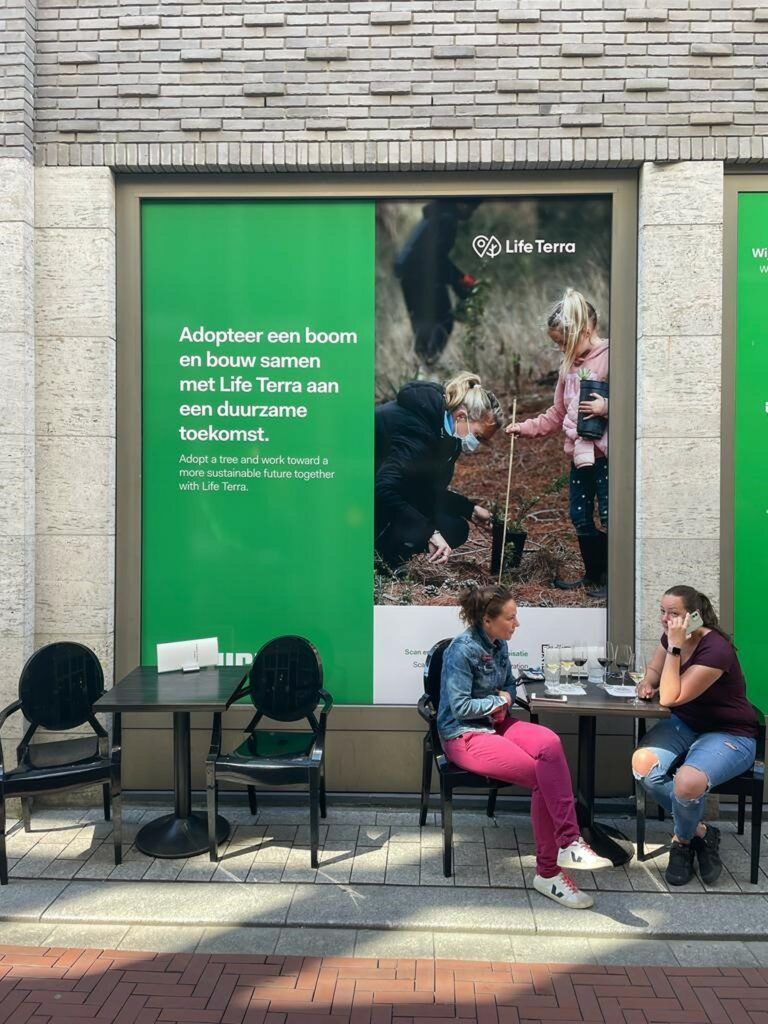 Adyen supports Life Terra
Adyen, as part of its Social Responsibility program, is supporting Life Terra with the necessary infrastructure on our platform to accept donations from across the world to enable people to adopting Life Terra trees. Their team also has supported us a day in the field by planting trees themselves.