Trip to Valladolid and visit to Villamuriel de Cerrato planting site
This week, the whole team of Life Terra met in Valladolid to evaluate this first planting season. For most of us, it was the first time meeting in person and we took this opportunity to assess each working group: implementation, technology, education, and communication.
Each working group presented the project activities done so far, challenges faced and objectives accomplished. There was a lot of positive energy and everyone is looking forward to the start of the next season.
Also, we took the opportunity to visit one of our planting sites in Valladolid, in the area of Villamuriel de Cerrato, where we planted this first season more than 2,000 trees as part of the "Siempre VERDE" town hall project which aims to plant 6,500 trees in the area, one for each citizen of Villamuriel de Cerrato.
To celebrate the success of this project, Life Terra invited the mayor of Villamuriel de Cerrato, Roberto Martín, and together we planted 15 trees using the Cocoon technique. The small commemoration event counted with the participation of the town councillor of Citizen Participation, youth and education, Maria Rosario Andrés, and the town councillor of Urbanism and Environment, Ana Belén Martín.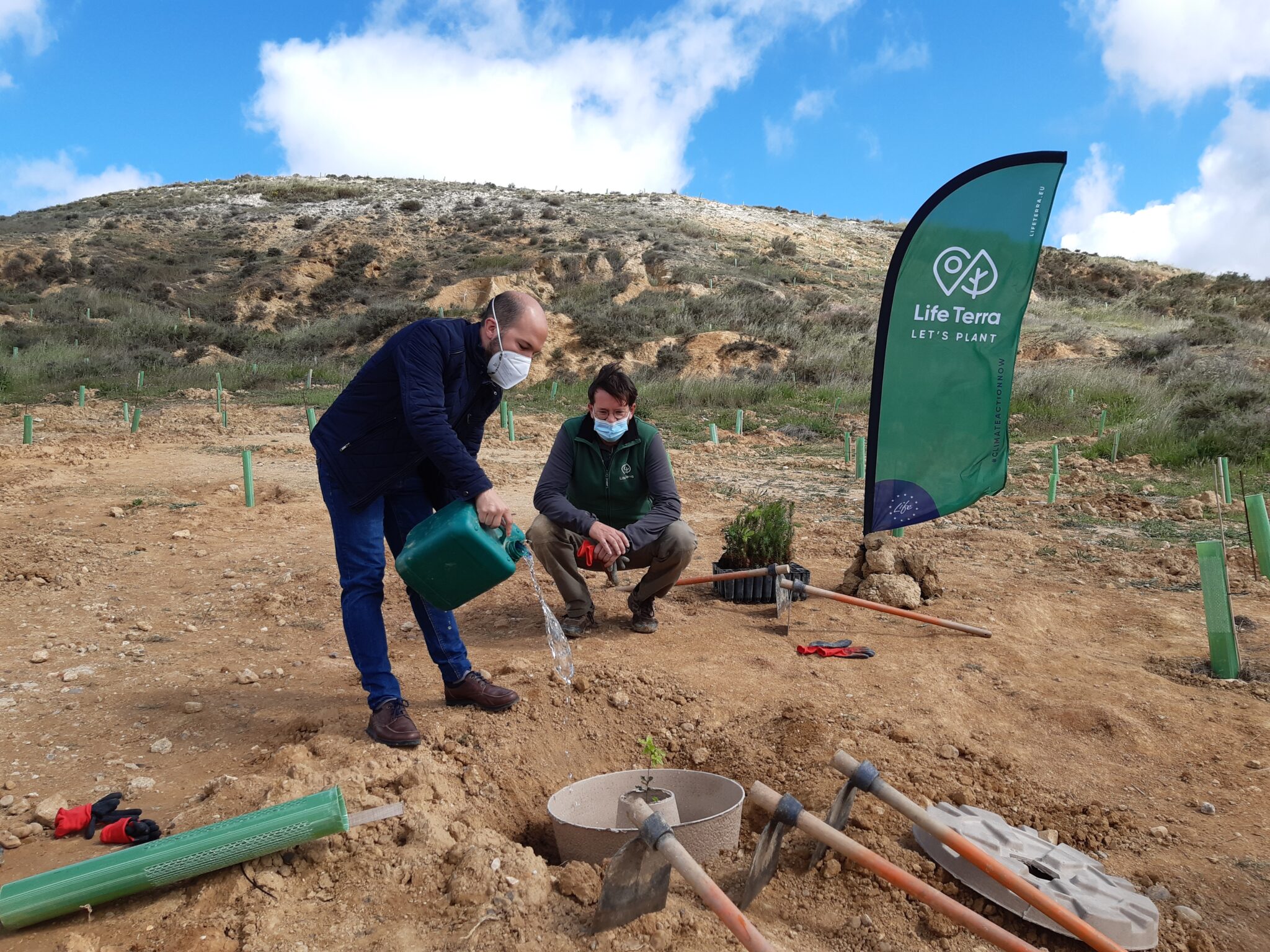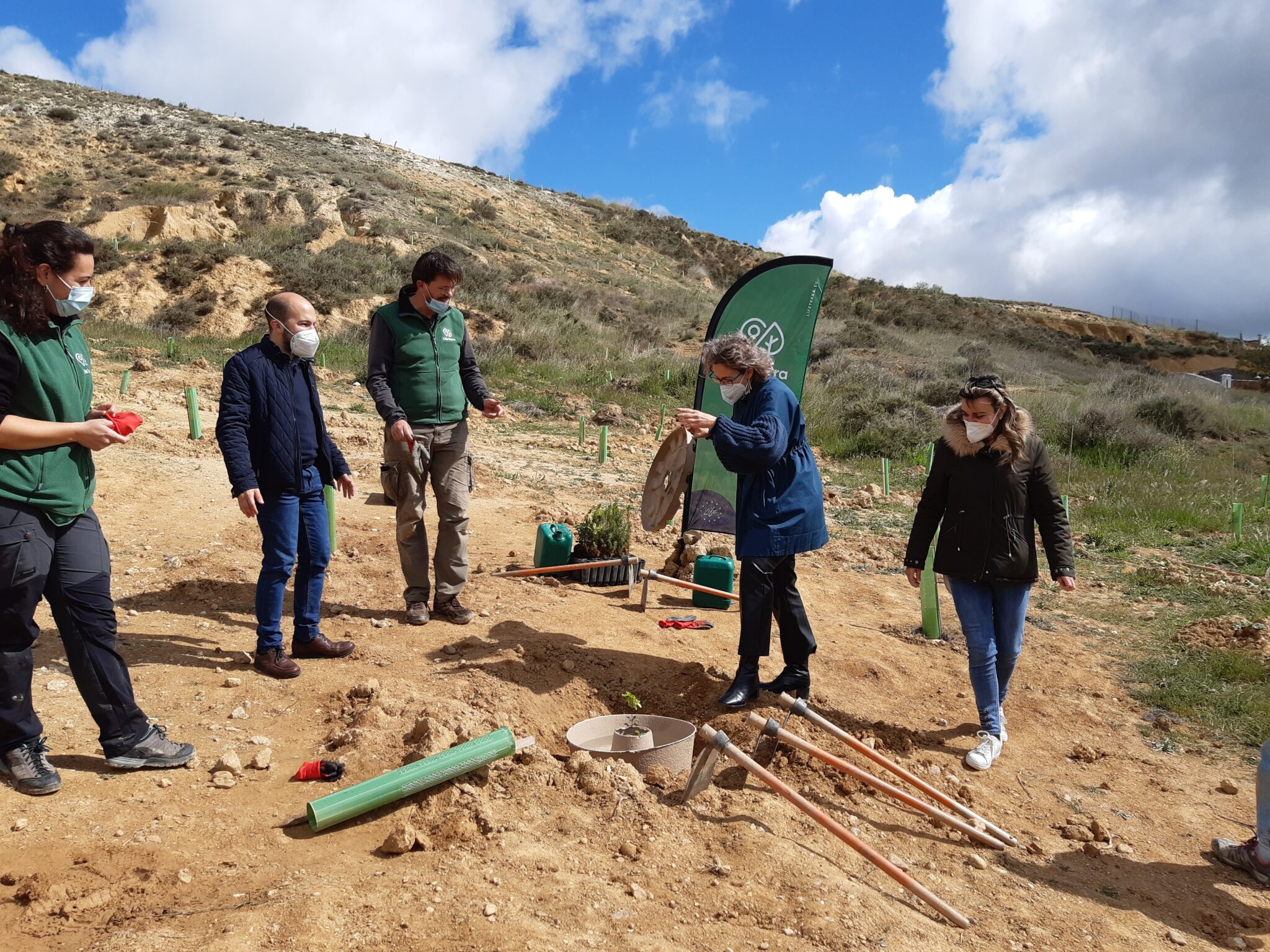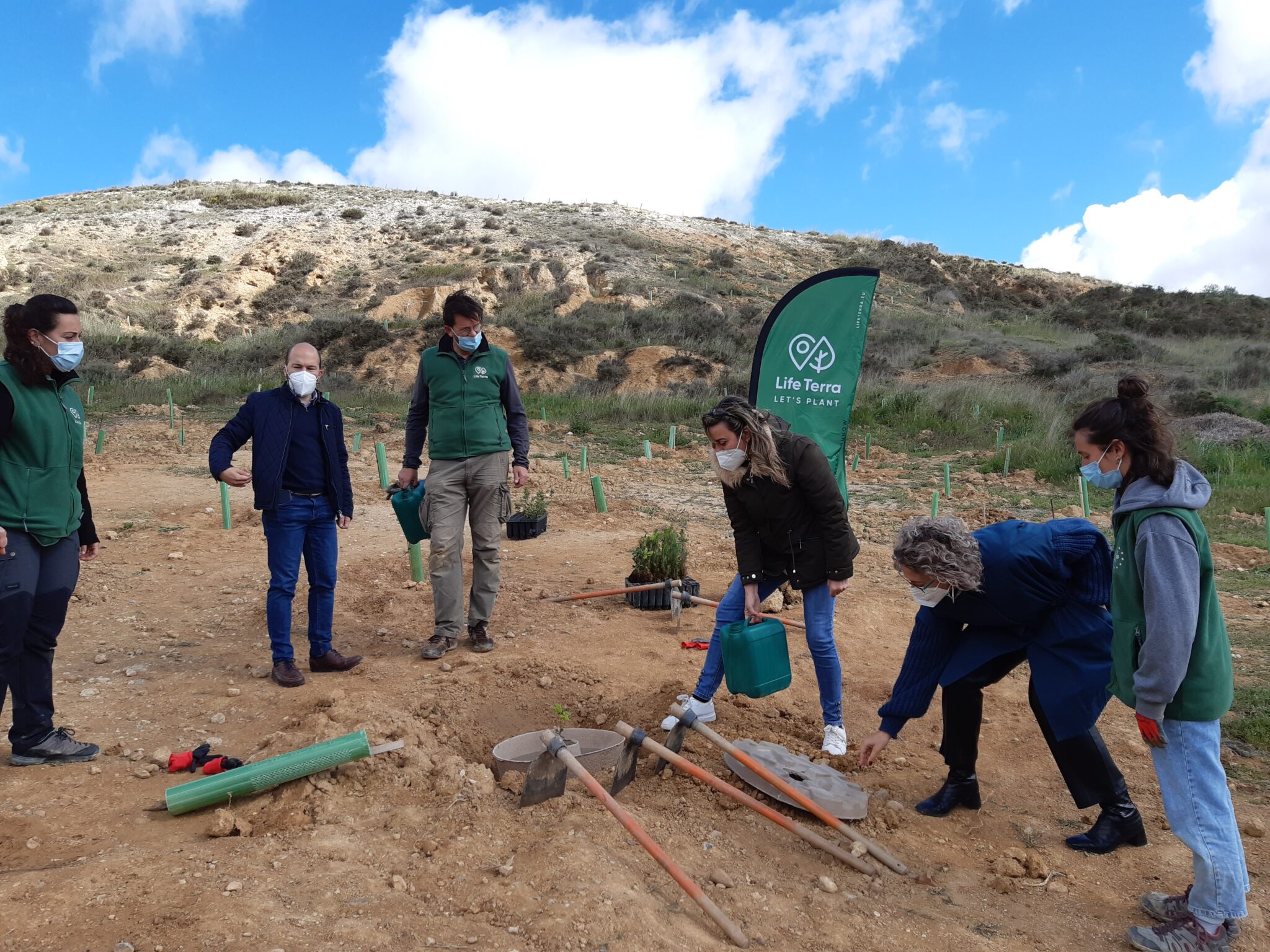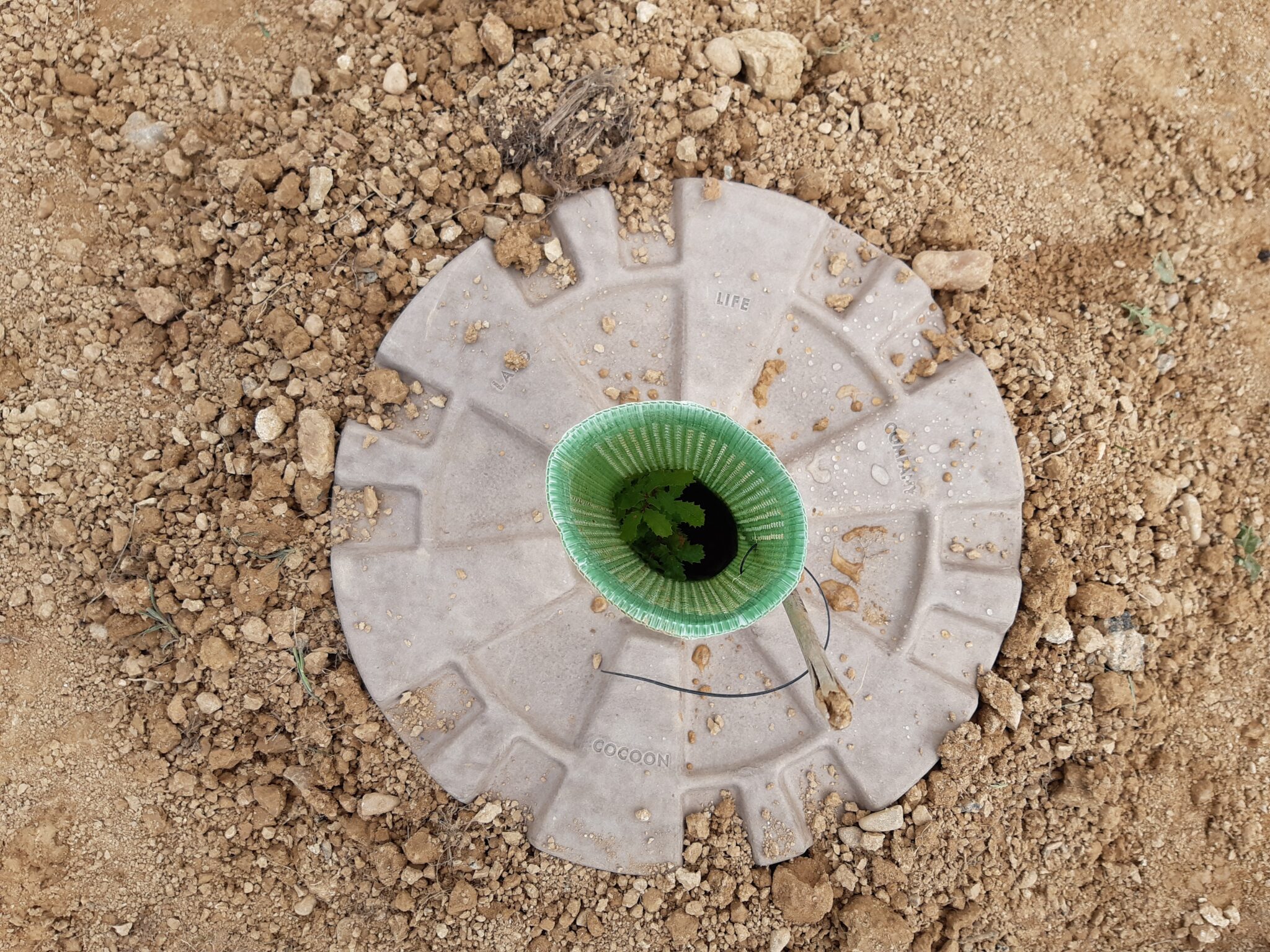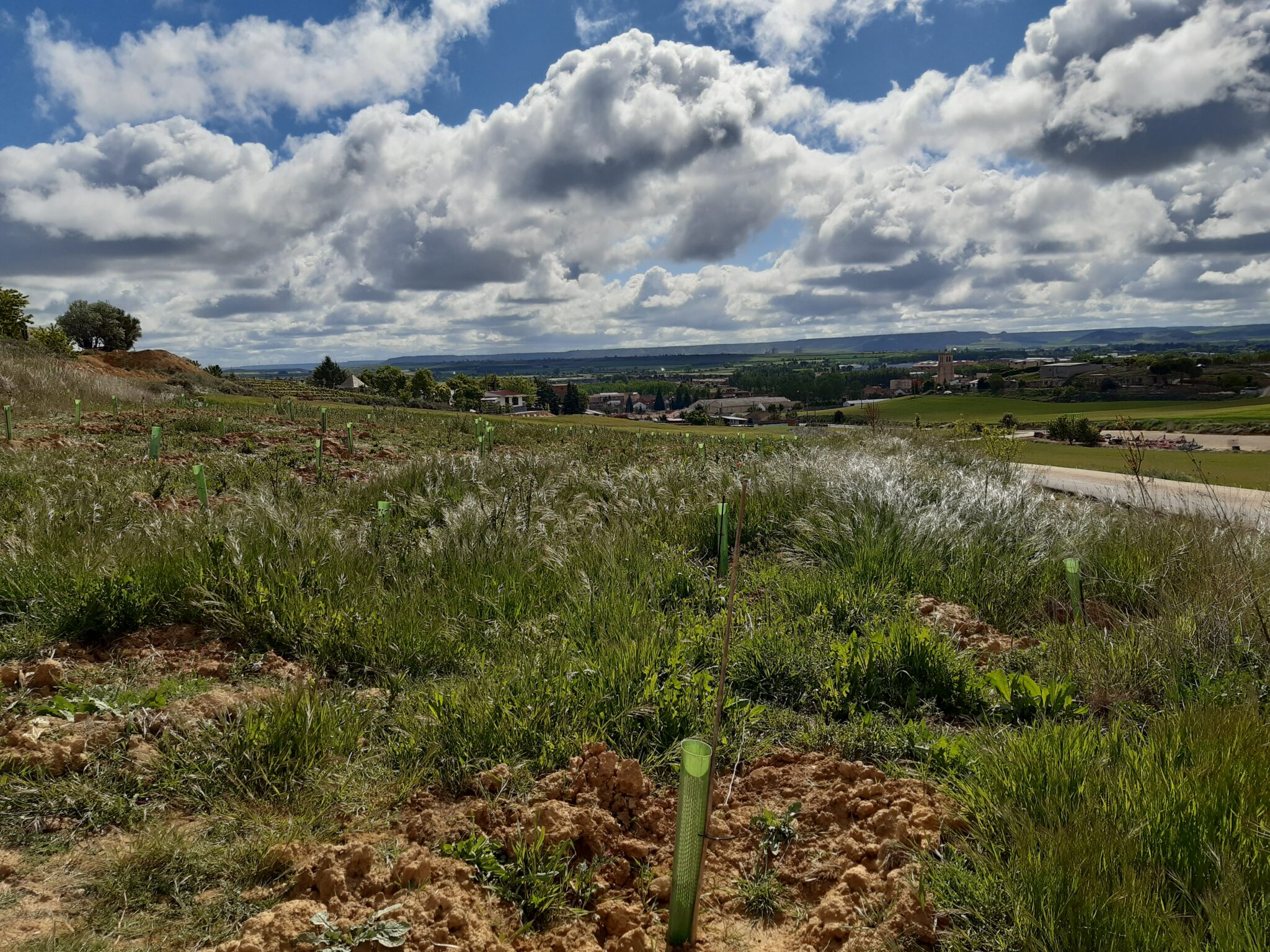 Stay tuned for more updates on this and many other Life Terra news by subscribing to our newsletter.