Collaboration with municipalities
Collaboration with municipalities and city councils is a key element for the success of our project. We must help each other if we want to accelerate the pace of climate action. 
And there is no better way to start than taking climate action by planting trees! Planting events are a great way to reach out to citizens and encourage cooperation. At Life Terra, we hold planting events with citizens, schools or companies.
A great opportunity to green your city council! 
Expertise: We support agroforestry projects, syntrophic agriculture, food forests or silvopastoral systems.

Long-term commitment: we make a long-term commitment. We not only help plant trees, we also offer a monitoring system. This is crucial to ensure climate and environmental benefits. We have a state-of-the-art monitoring programme to keep track of the trees.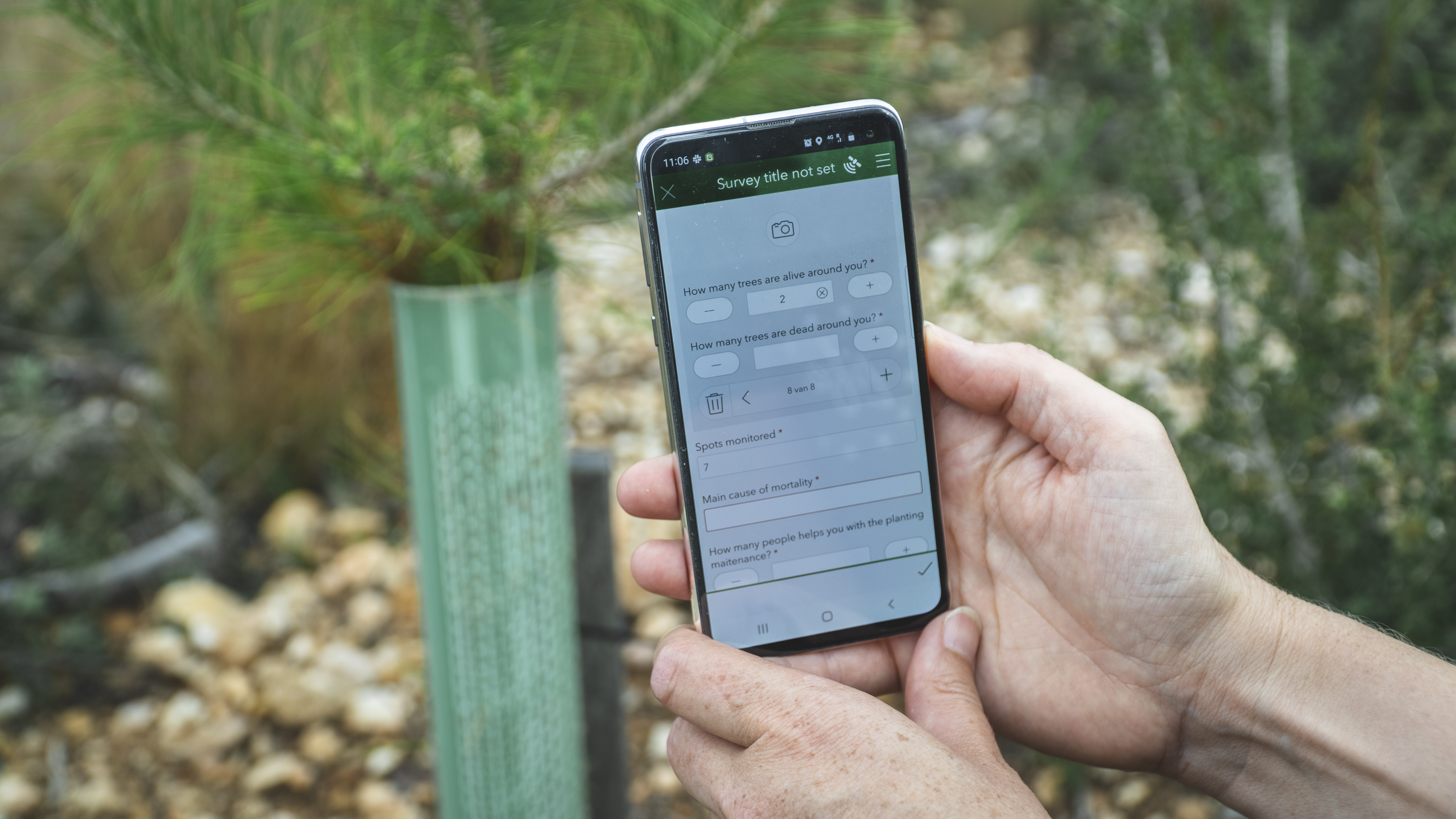 No cost for the seedlings: we will provide you with seedlings free of charge for your planting project.

Active participation: we will involve you throughout the planting process.
Advantages of collaborating with Life Terra
International visibility: be part of a unique movement to improve our planet present in more than 20 countries. 

Opportunity to mobilise citizen action. Planting trees is a simple activity with real impact to carry out with citizens and promote environmental education and respect for the natural environment. 

Contribute to the SDGs: planting trees is a relevant way to contribute to the UE Sustainable Development Goals. 

Generate a tangible and real impact: tree planting is one of the most cost-effective nature-based solutions to sequester carbon. Tree planting plays an essential role in the fight against climate change. 
Transparency: keep track of all your planted trees on our platform. You will find relevant information such as location, species, and an estimation of the CO2 captured.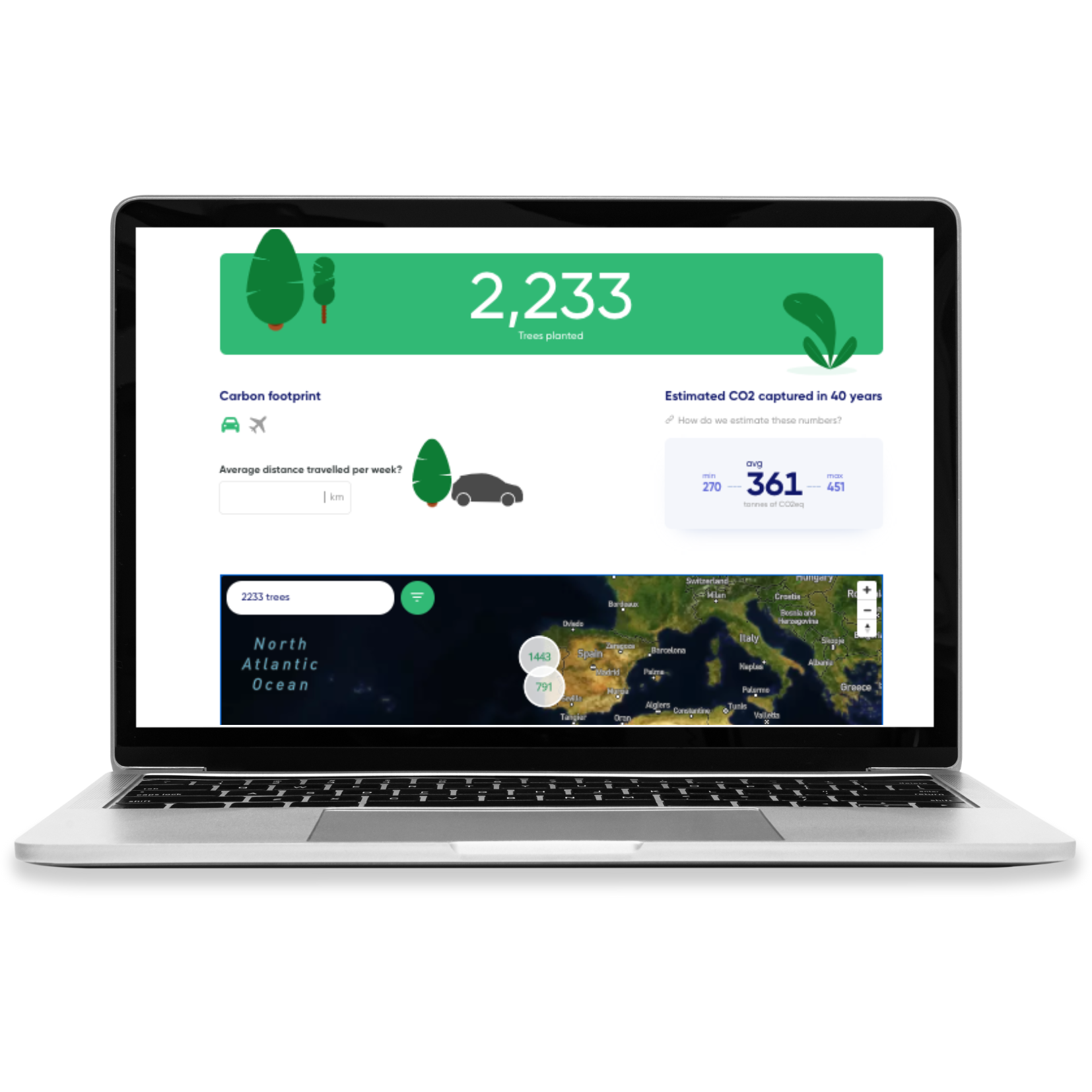 Benefits of planting trees: 
A greener municipality. Natural surroundings help reduce stress levels, offering sustainable leisure and recreation alternatives.

Water management. Strong vegetation cover helps to retain and filter rainwater, creating more fertile and drought-resistant soils. Trees planted in urban soil can help to mitigate flood effects.

Increasing biodiversity values. We plant a variety of autoctonous species. This helps to attract and conserve local wildlife.

More resilient ecosystems. A variety of local species adapted to local conditions makes for a more resilient ecosystem.
Temperature regulator. Trees are our best allies in capturing greenhouse gases. A greener municipality has more stable temperatures.

Reduce pollution. Planting trees helps to capture and filter harmful particles in the air, soil and water; increasing the health of citizens.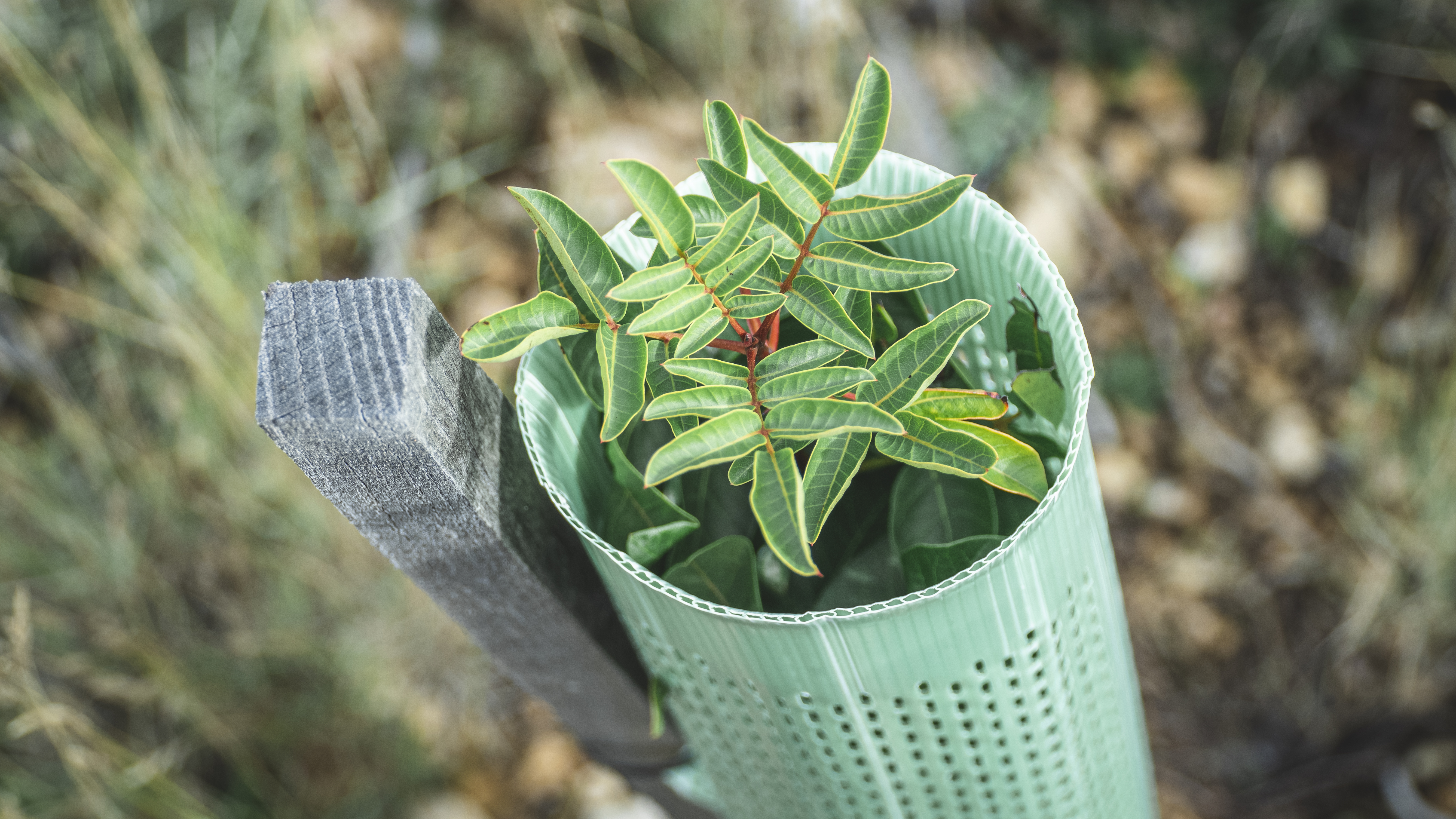 If you are interested in collaborating with us, please fill in the following form:
Success stories 
Planting with Las Rozas City Council
The City Council of Las Rozas, a municipality in the Community of Madrid, has been collaborating with Life Terra since 2019, when the only tree planting event for the COP25 Madrid climate conference was organised. In 2022, we established a partnership with annual events for schools and citizens that culminated in a large family event with more than 4,000 participants.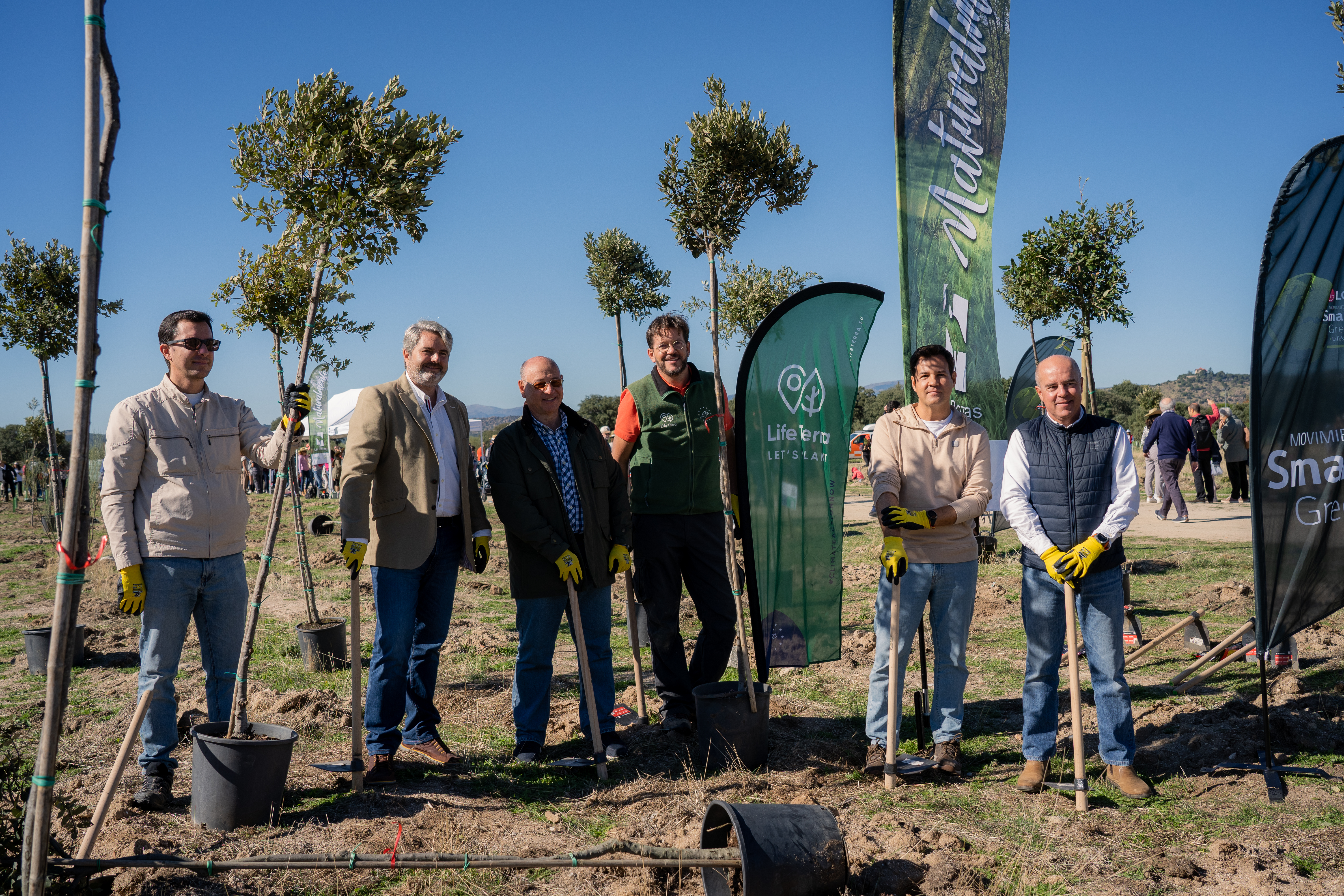 In October 2023, 3 planting events are planned involving local schools to increase green infrastructure. You can read more about our collaboration here.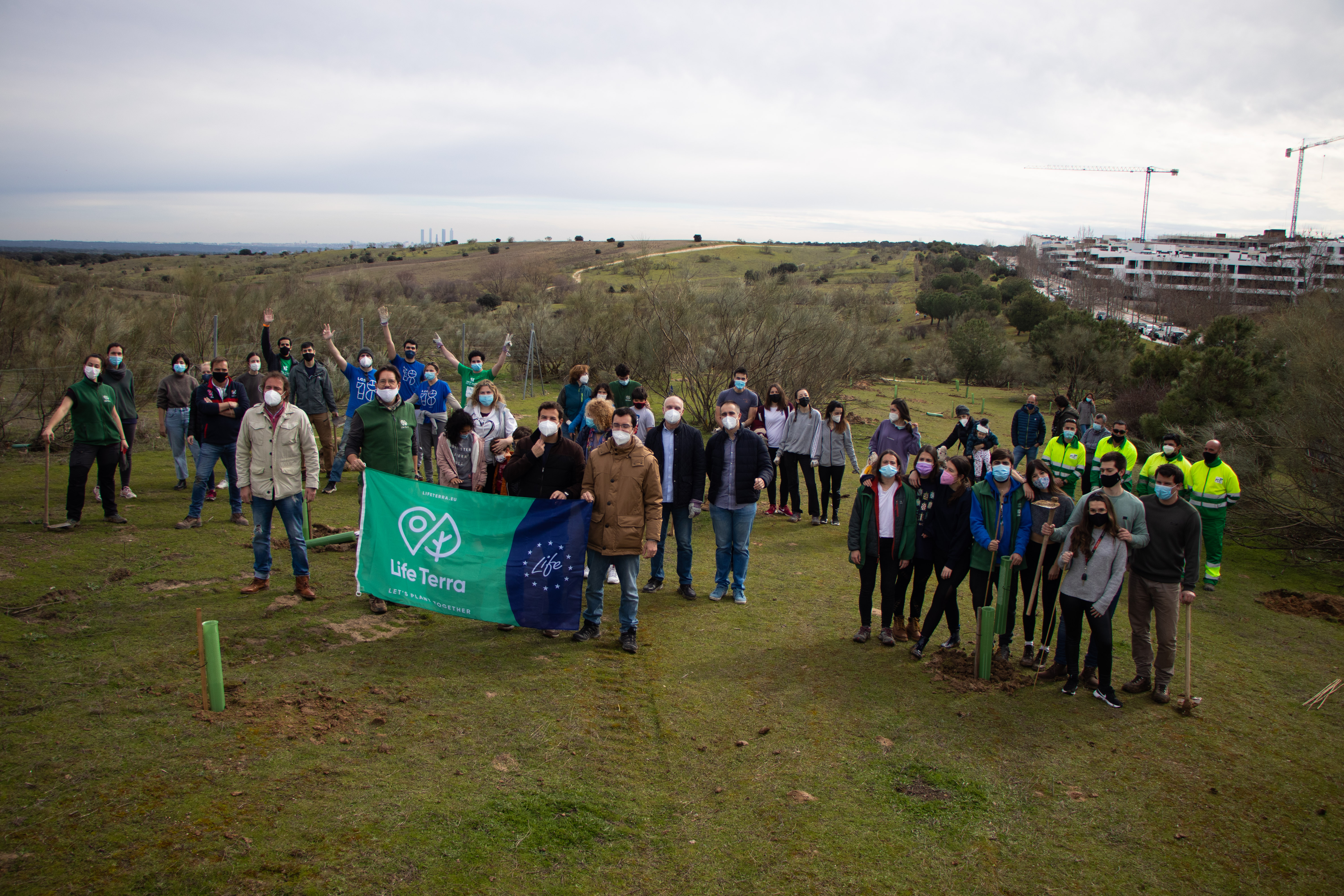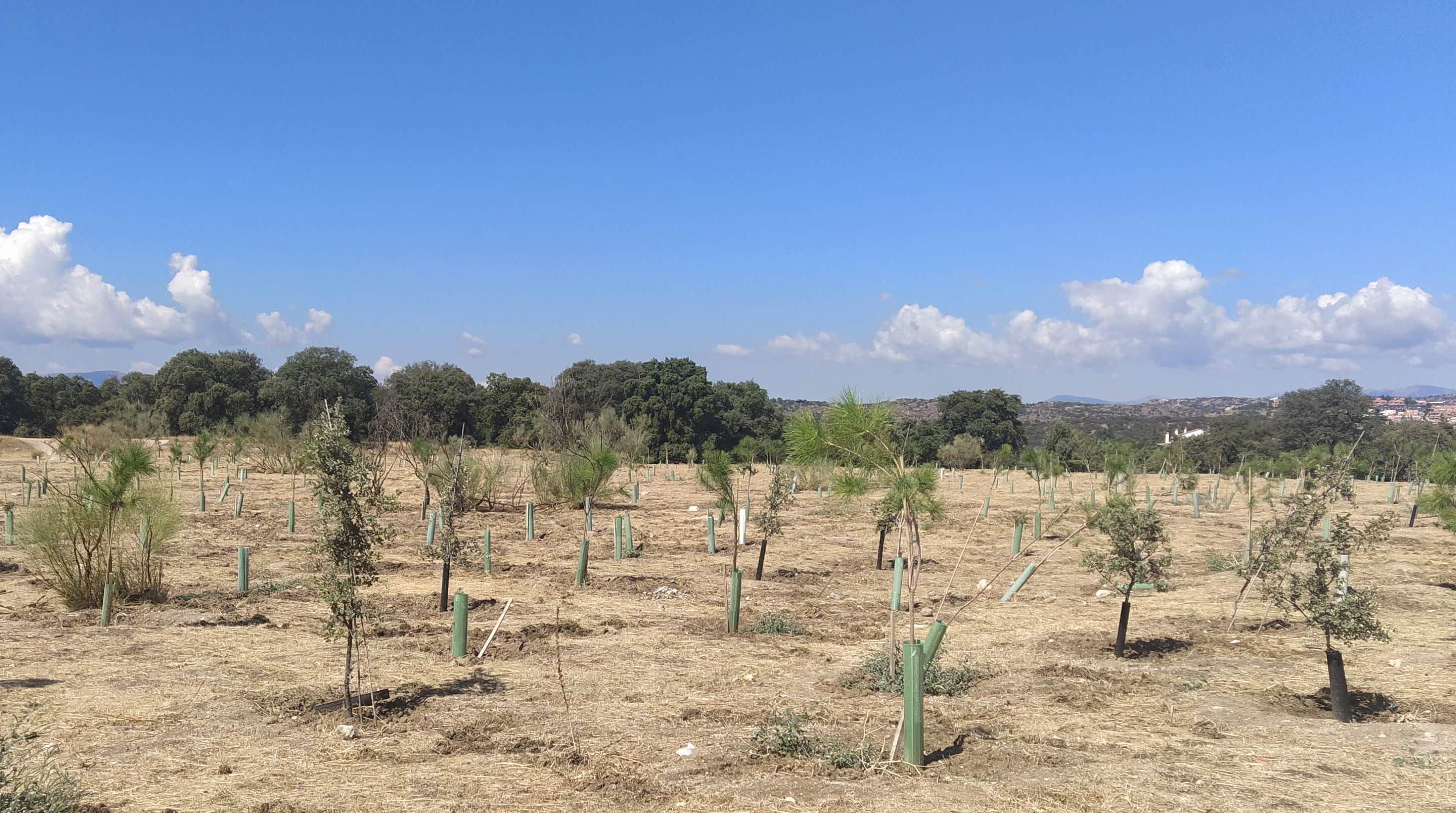 Collaboration with Mallén City Council
Mallén is a small municipality in the Campo de Borja, province of Zaragoza, Aragón. In 2022, the Mallén Town Council, aware of the importance of regenerating its landscape to improve habitat connectivity and curb erosion caused by strong winds in the area, initiated a collaboration with Life Terra to plant trees and help improve the ecosystem. Furthermore, we will restore the local landfill into a new green area. These trees are expected to contribute especially to reducing erosion, a problem in this area that causes soil loss due to the lack of vegetation.