In the context of the 2015 Paris Agreement, the European Commission has launched the world's most ambitious climate policy with the objective to make Europe the first climate-neutral continent. At the end of 2019 the bloc's "Green Deal" was agreed, which is now targeting a 750 billion euro investment, nearly a third of which is to be targeted at climate action.
In 2020, the EU 2030 carbon emissions reduction target was ramped up from 40% to 55% compared with 1990. The coming years each existing law will be reviewed on its climate merits, and also new legislation will be introduced on the circular economy, building renovation, biodiversity, farming and innovation. So, all policies will obtain an even "greener" touch and where possible will be integrated (for example the new EU Biodiversity Strategy will be aligned with the new EU Forestry Strategy). This new Forestry Strategy will aim to ensure healthy & resilient forests that contribute to biodiversity, climate goals & secure livelihoods, and that support a circular bioeconomy. It will focus on EU forest protection, restoration & sustainable management.
Diederik Samsom – EU Commission (European Green Deal and Climate Action Policy)
As head of the cabinet for first vice-president Frans Timmermans, Mr. Samsom was closely involved in getting the EU Green Deal done. We are grateful that he took his time to explain to us the importance of climate action, the role of trees in greening Europe, and how biodiversity is so important to our welfare. He sees a crucial role for citizens and Life Terra can help to engage them in long term environmental action.
David Sassoli – Former President of the EU Parliament
We are proud that Mr. Sassoli, President of the European Parliament, was willing to share his views on the urgency of addressing climate change, on the important role of the Life Programme in getting environmental projects off the ground, and the need for European citizens to become involved in tree planting and other climate-related activities.
Humberto Delgado – DG Environment
We learned a lot from Mr. Delgado's viewpoints on how tree planting can directly contribute to improving our forest stands in Europe and why DG Environment is pushing for more biodiversity, smarter reforestations, and sustainable forest management. The involvement of local volunteers is crucial to lock-in climate action and achieve our "natural capital" targets.
Life Terra will actively contribute to both the European Green Deal and the new Forestry/Biodiversity 2030 policies, particularly with regard to:
Planting of 500 million trees in Europe by 2025: total target of the Green Deal is 3 billion trees by 2030

Always planting a mix of trees and bushes: multi-specie forests help maximize biodiversity 

Aiming to plant the right tree in the right place: restore areas that need trees and test climate-resilient species

Tag your tree functionality: Engage planters and offer advanced monitoring possibilities 

Involve the maximum amount of European citizens: allow direct climate action in a fun, healthy, and positive way 

Educate a new generation: free, online sustainability schooling program aimed at 8-14 years to be streamed in thousands of EU classrooms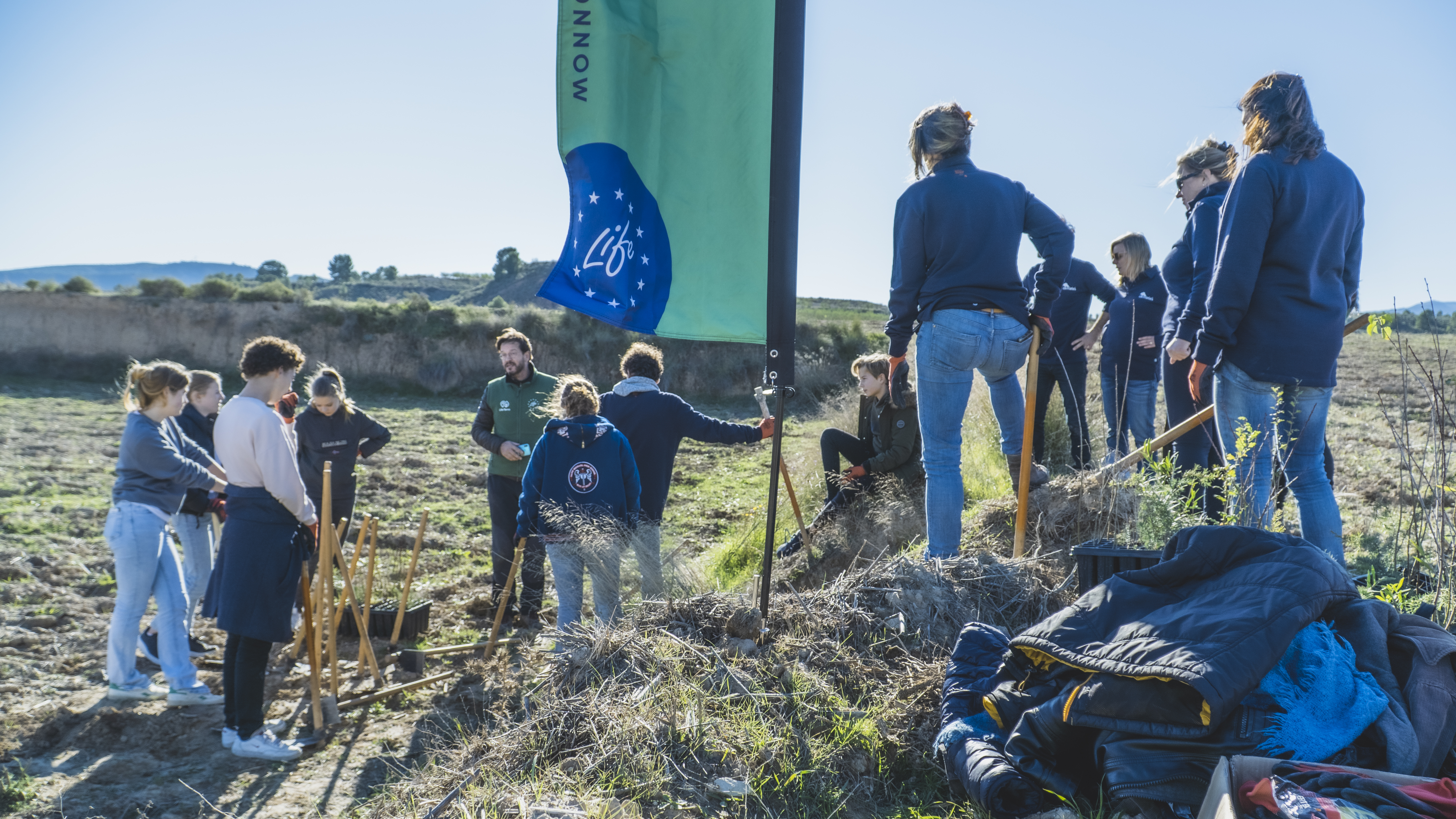 Let's fight climate change together!
Plant trees, become a volunteer, trial our education course, organize a restoration project, offer land or compensate your carbon.
Join Life Terra!