Looking for a sustainable gift for each candidate you place at one of your clients?
Plant a tree for each match. This is a green gift to celebrate the placement, and also the perfect gift to symbolize the start and growth of a new chapter in your candidates careers.
How it works
The process is really simple:
Step 1: Get in touch with us and provide all the information needed to arrange the adoption of trees. See form below to fill in.

Step 2: Once the invoice to adopt the trees is paid, we prepare the QR codes and PDF vouchers to give to each of your candidates. The vouchers contain a QR code with the specific tree assigned to the giftee which they can see in their personal Dashboard (this option is recommended if you want to send a physical gift).
There is also the option to receive the trees in URL format: a list of links that redirect the giftee directly to the page to redeem the trees (this option is recommended if you want to integrate the tree gift into a digital message).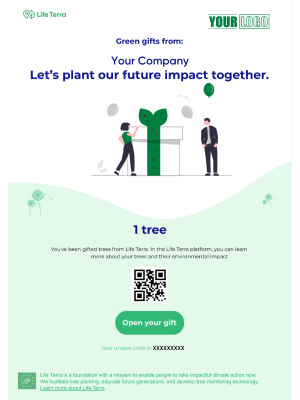 Step 3: You receive a "Tree Dashboard" with all their adopted trees. Dashboards contain the location of each tree, the CO2 capture and more information about the planting plot.

Step 4: all set! Once the vouchers are ready, you can send them to your candidates and they can start tracking their trees!
What we offer
Minimum adoption of 25 trees (€6,- per tree). Note: you can choose the country of preference upon availability. 

Tree Dashboard. See example.  

Individual PDF vouchers, QR codes or URLs to gift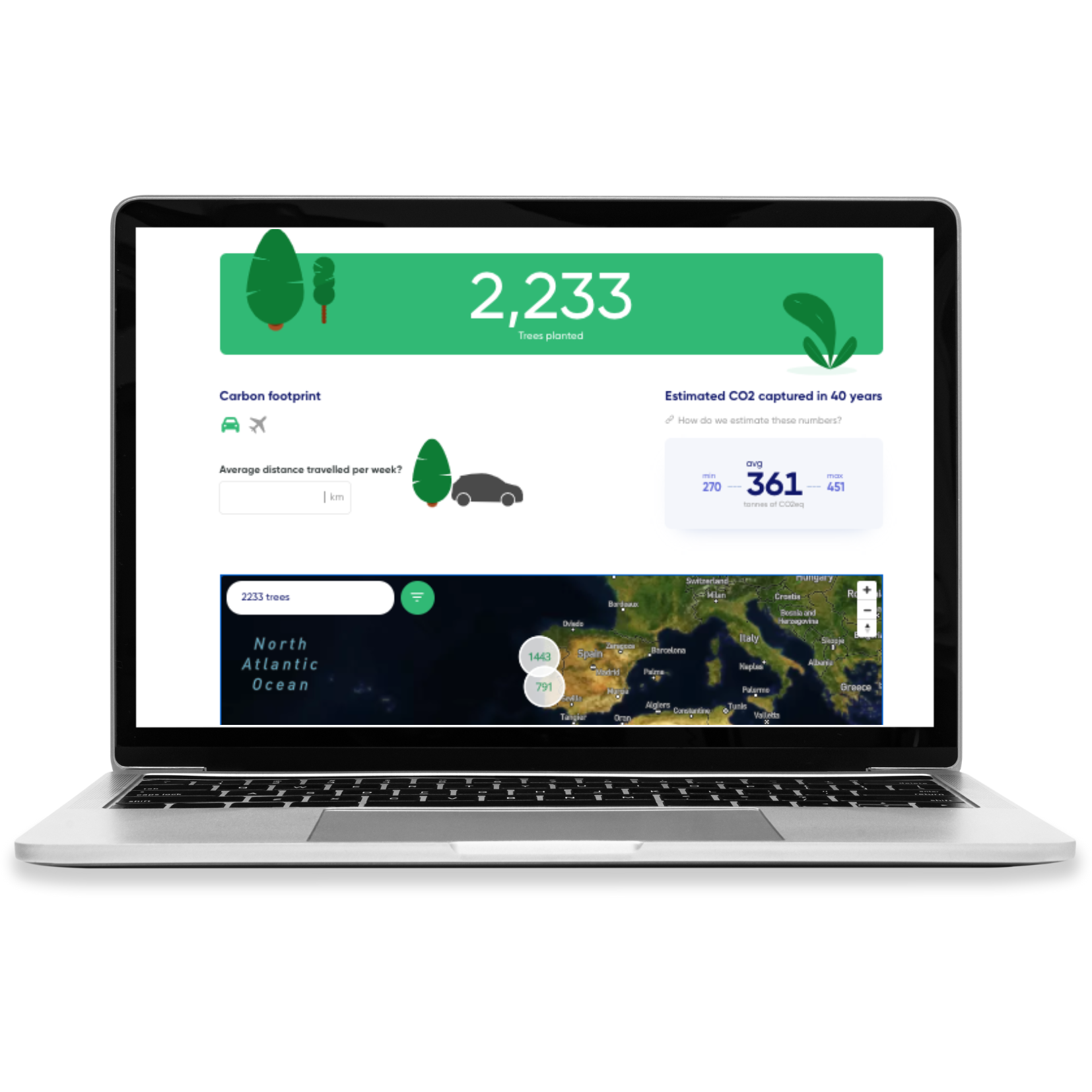 If you are interested, please fill out the form below.
Usually, our team get in touch within 5 working days. The whole process takes approximately 3 weeks from when we receive the information. 
This initiative provides a unique opportunity for your company to demonstrate its commitment to sustainability, engage with the community, and create a lasting legacy.