The Terra Misson MOOC is ready. Register now!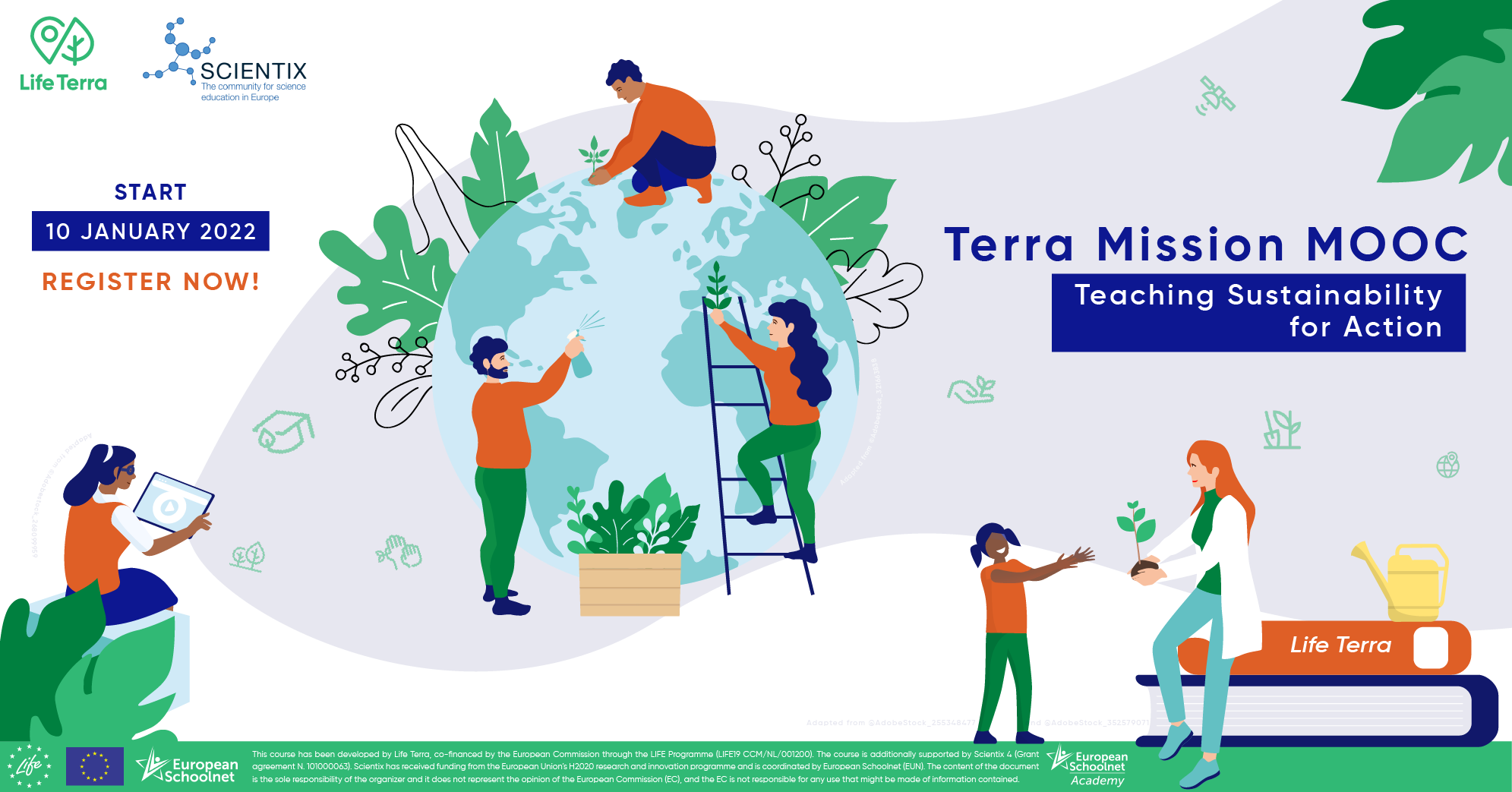 Join the Terra Mission MOOC and help your students become climate experts
Teaching sustainability is no longer a modern trend but a need for the time we live in.  To face today's challenges, it is essential to raise environmental awareness among students and empower them to take climate action. You are not sure how to guide them? Where to get the inspiration and knowledge? Join the 'Terra Mission MOOC: Teaching Sustainability for Action' and learn how to help your students become climate and environmental experts.
This Massive Online Open Course is addressed to primary and secondary teachers interested in integrating sustainability topics in their classroom and beyond. With Terra Mission, students will investigate both inside and outside of school: What is the situation like in their surroundings? How can they actively contribute towards sustainability and a better future?
All the materials have been designed for students ages 8-14 and can be used by teachers of any subject. The course will guide participants through the Terra Mission Educational Pack: videos, tasks, quizzes, worksheets, and other interesting materials, which you can use and adapt to your needs. Webinars and TeachMeet event(s) within the MOOC will also help you gain knowledge on contemporary sustainability issues and how to teach them.
The course, developed by Life Terra and powered by Scientix, will start on 10 January 2022 and will take place online at the European Schoolnet Academy.
If you wish to help your students become climate and environmental experts, register now!
Download the Life Terra MOOC one-pager here.