Climate Action Awards 2021-2022
10 people championing meaningful climate action
Climate action is more important than ever. Climate change is not waiting, and we need as much meaningful action as possible to overcome one of the biggest challenges that humanity is facing. 
To recognise and thank our most committed and involved parties that support the Life Terra actions, this year Life Terra is holding its first edition of the Life Terra Climate Awards 2021-2022. Because without them, we wouldn't be where we are at the moment. 
We would like to introduce you to the 10 winners of this first edition: 
1. Εri Papadeli, as the Most Involved Terra Leader
Eri Papadeli is a biology teacher in secondary school education. She is interested in environmental education and participated in various climate-related conferences, workshops and seminars, such as the Greek National Project "Ecomobility". 
She actively participated in multiple plantings as a Terra Leader, connected other educators and biologists from her network to the project, and brought us in contact with the Regional Director of Education of Western Macedonia, resulting in 20 school plantings in the region. A true Terra Leader!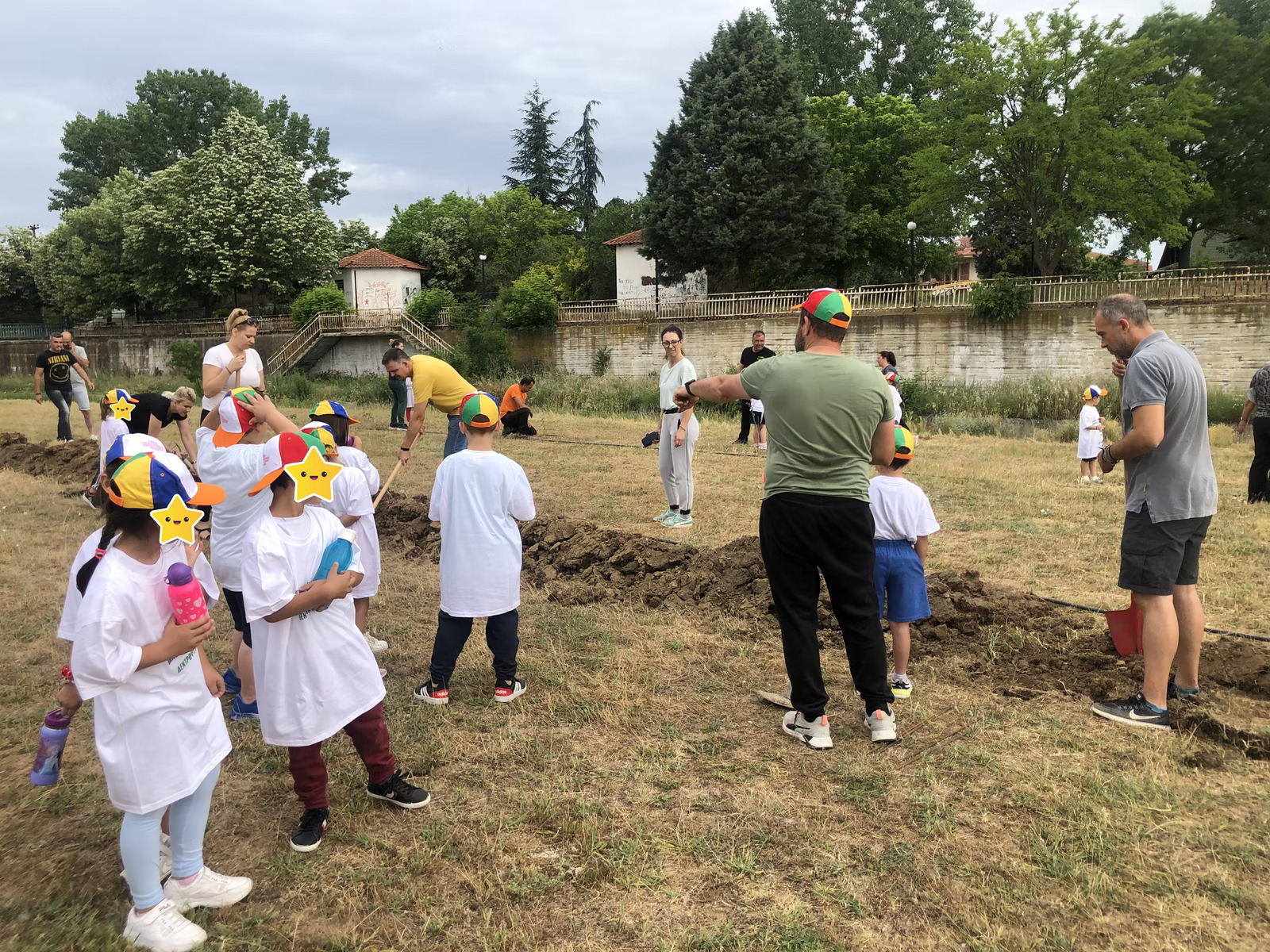 2. Lisa Pallante, for the Most Active School Planting
Lisa Pallante works at the Comprehensive Institute P. Borrelli of Tormareccio, in the region of Chieti, Italy, as the school's teacher. Her Institute has actively participated in various climate initiatives in the country, such as the last edition of "Festa dell'albero", the national tree fest.  
The Institute has also planted trees in cooperation with the project of The National Forestry Corps: "A tree for the future with the Life Terra Project". With these actions, pupils and teachers have learned about environmental issues and the protection of common goods throughout the school year. Keep up the good work!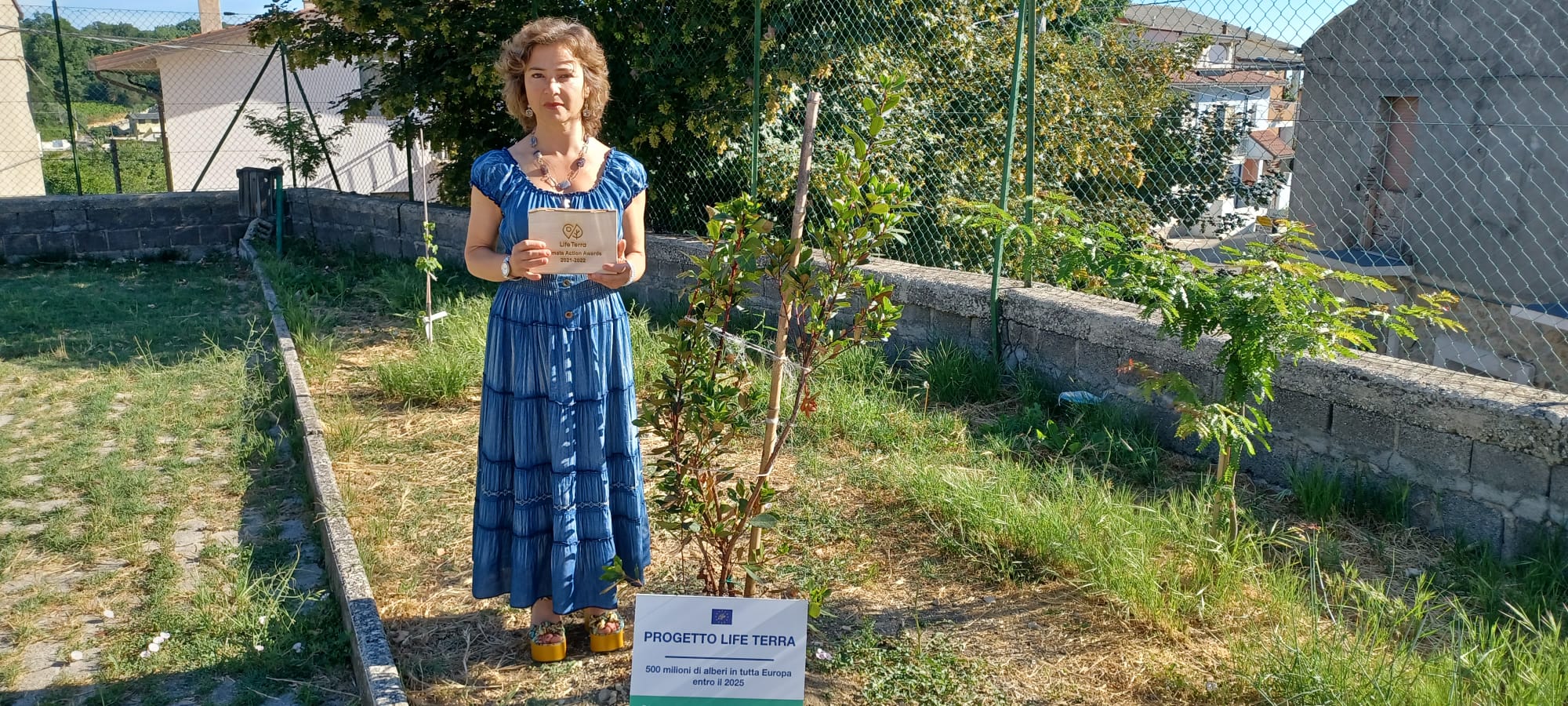 3. Jarno de Wolf, as the Most Involved Terra Mission Teacher
Jarno de Wolf is a primary teacher at the Jenaplan Wittevrouwen school in Utrecht, The Netherlands. This year, he applied Terra Mission in his class, the interactive environmental education programme for students ages 8-14 developed by Gynzy, one of Life Terra's beneficiaries, and with the collaboration of UB and EUN. 
Students learned about sustainability themes, such as climate change, energy, waste or circular economy, both inside and outside of school planting trees in collaboration with the City Farm Griftsteede. Furthermore, Jarno collaborated with the production of the Terra Mission video which helps us to gain great visibility and raise awareness of the importance of environmental education. Thanks for your commitment!
4. Nicola van Heesch van Zyl, as the Most Impactful Business Partner
As EMEIA Delivery Leader - EY Ripples at EY London, Nicola van Heesch, is making sustainability concrete and tangible for the whole organisation. Last year, EY partners were encouraged to pledge to plant new trees during their EMEIA Leadership Summit. More than 85,000 trees were pledged in 25 countries which demonstrated EY's commitment to nature restoration projects and it became a turning point for Life Terra. 
Thanks to Nicola's vision, this global collaboration has become a reality and EY teams came together to plant trees this last season in the Netherlands, Belgium, Spain, Ireland and Malta; giving us great visibility but also contributing to local climate action and generating a positive impact to local communities.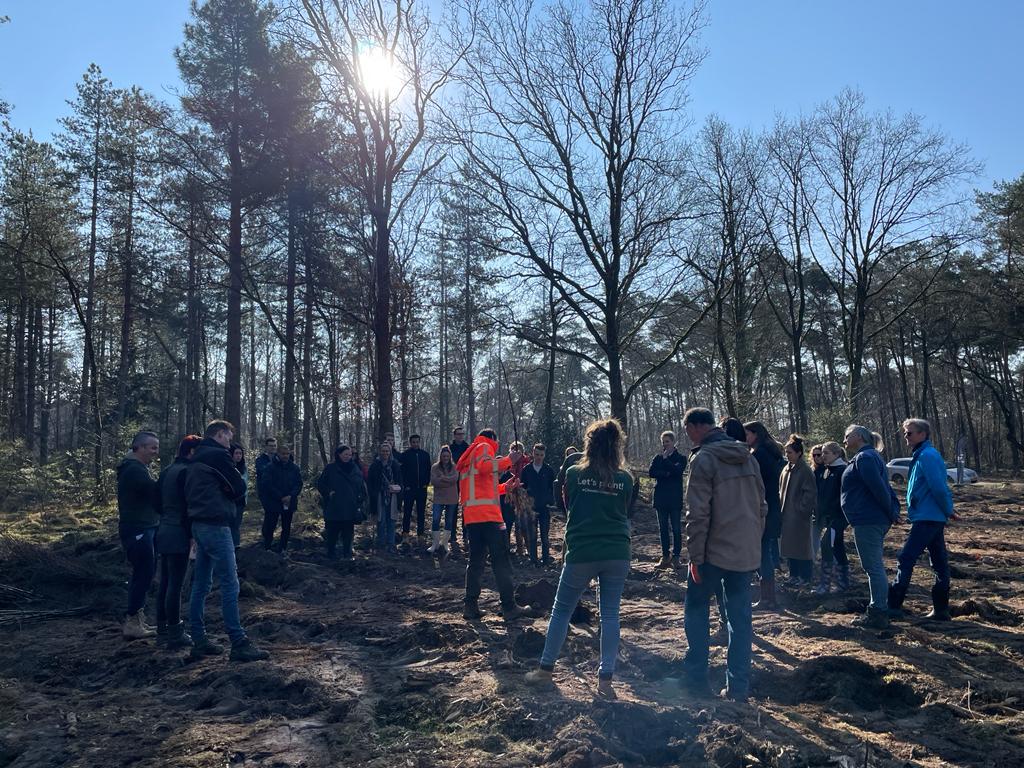 5. José de la Uz, as the Most Involved Public Sector Representative
José de la Uz is the mayor of Las Rozas, a municipality near Madrid, Spain. Thanks to his involvement and commitment, last year the Municipality of Las Rozas held the biggest event in Spain where more than 3,500 citizens came together to plant 4,000 native trees and shrubs in the natural area of El Lazarejo.
This planting not only contributed to making Las Rozas a little greener but also raised awareness among the neighborhood and public sector of the area about the importance of climate action and how it can be achieved by local collaboration.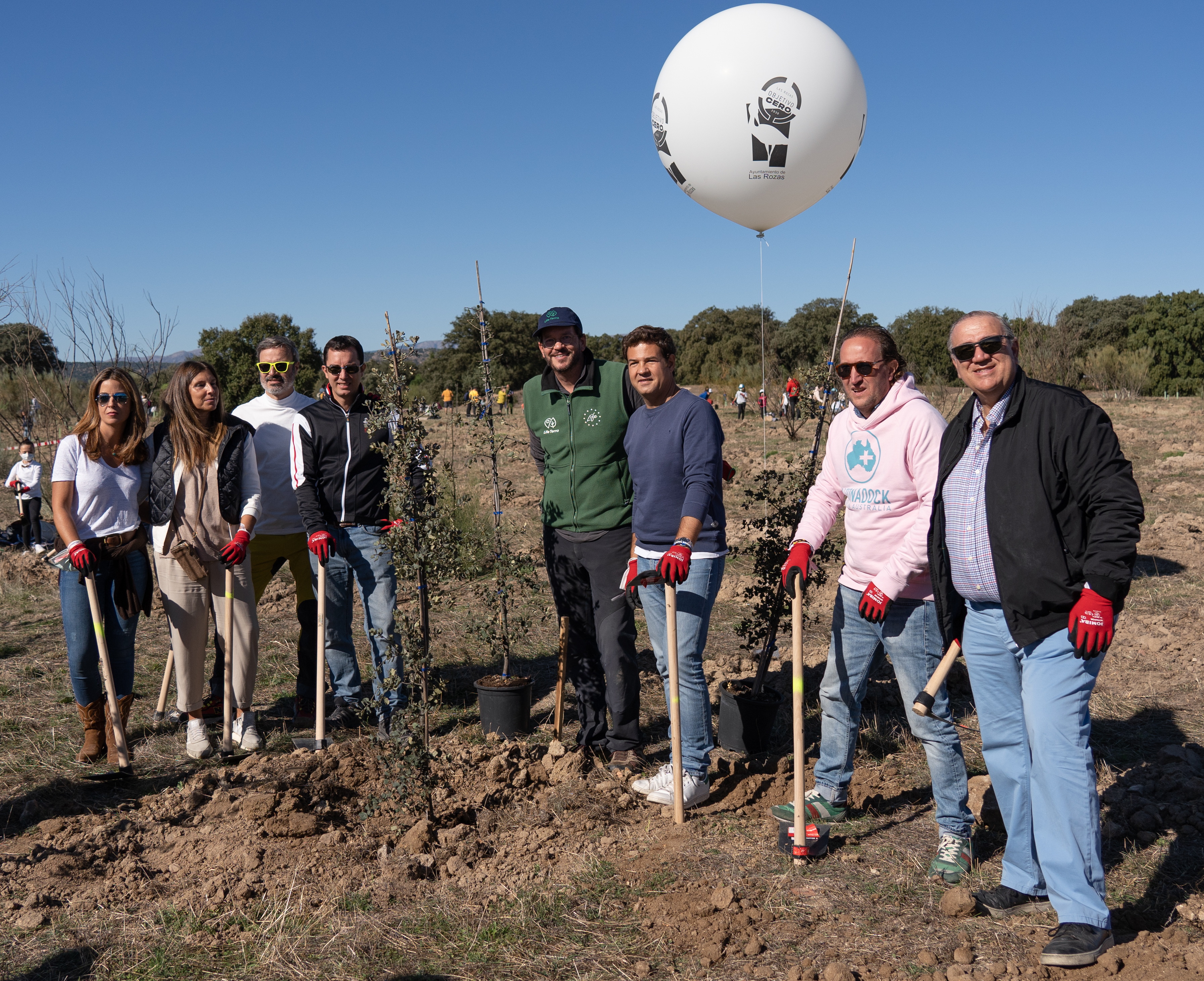 6. William Laufs, for organising the Most Impactful Planting Event
William Laufs, CEO at C&A Iberia, actively participated in two planting projects with his company, one in Vigo (Spain) and one in Lisbon (Portugal) involving customers, employees, and business partners in local climate action. 
But not only that. The fact that C&A agreed to include a cultural component (local music, local food) and that we were able to obtain the interest of the Dutch Ambassador in Portugal to attend the event has made that day unforgettable and caused a great impact on social media and local press. William and his team made sustainability tangible inside C&A and we hope to continue growing together!
7. Jörg Deselaers, as the Most Supportive Landowner
Working as a Curator for Stift Ehreshoven, Jörg Deselaers manages more than 1,500 hectares of forest in a sustainable way. His vision and commitment to diversifying forests and making them more resilient to the impacts of climate change, help us make the first climate forest in Europe a success. 
The first "Klimawald" (climate forest) in Germany has led to great interest from German and other European landowners, and it will be a crucial step for the future growth of healthier forests in the continent.
8. Nico Rosberg, as the Most Impactful Sustainability Entrepreneur
Nico Rosberg is a German-Finnish former racing driver with a strong commitment to sustainability. With his Extreme-E Championship, he committed to offsetting all emissions related to their racing activities in collaboration with Life Terra. Rosberg X Racing came together to plant in one of their racing sites in Aragón, Spain, and will now repeat a much bigger action in Sardinia in 2022. This did not only help to raise awareness and generate a great impact on social media but also inspired other stakeholders to take a step further in fighting against climate change. We will now repeat a much bigger project in Sardinia in 2022.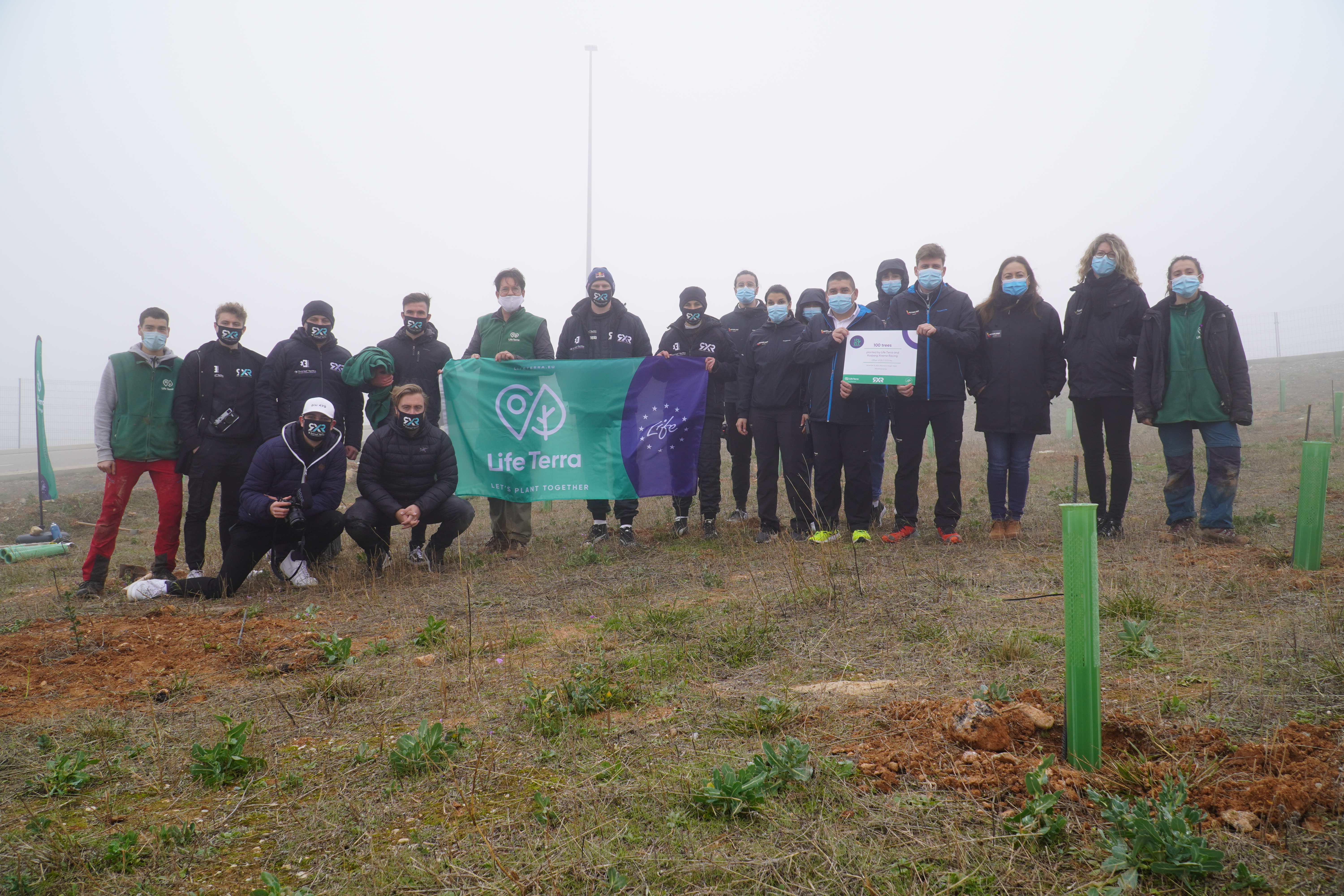 9. Guillermo Hinojos, as the Most Involved Tree Planting Partner
As the CEO of ASES Ecological and Sustainable Services, Guillermo Hinojos has been one of the most involved tree planting partners with his company. His team's involvement in our last planting project in Ardèche has been a great success and is helping Life Terra to strengthen the French market.
Furthermore, he has founded NatCoin, a new sustainable cryptocurrency that we hope will help finance and promote nature restoration projects in France and the rest of Europe.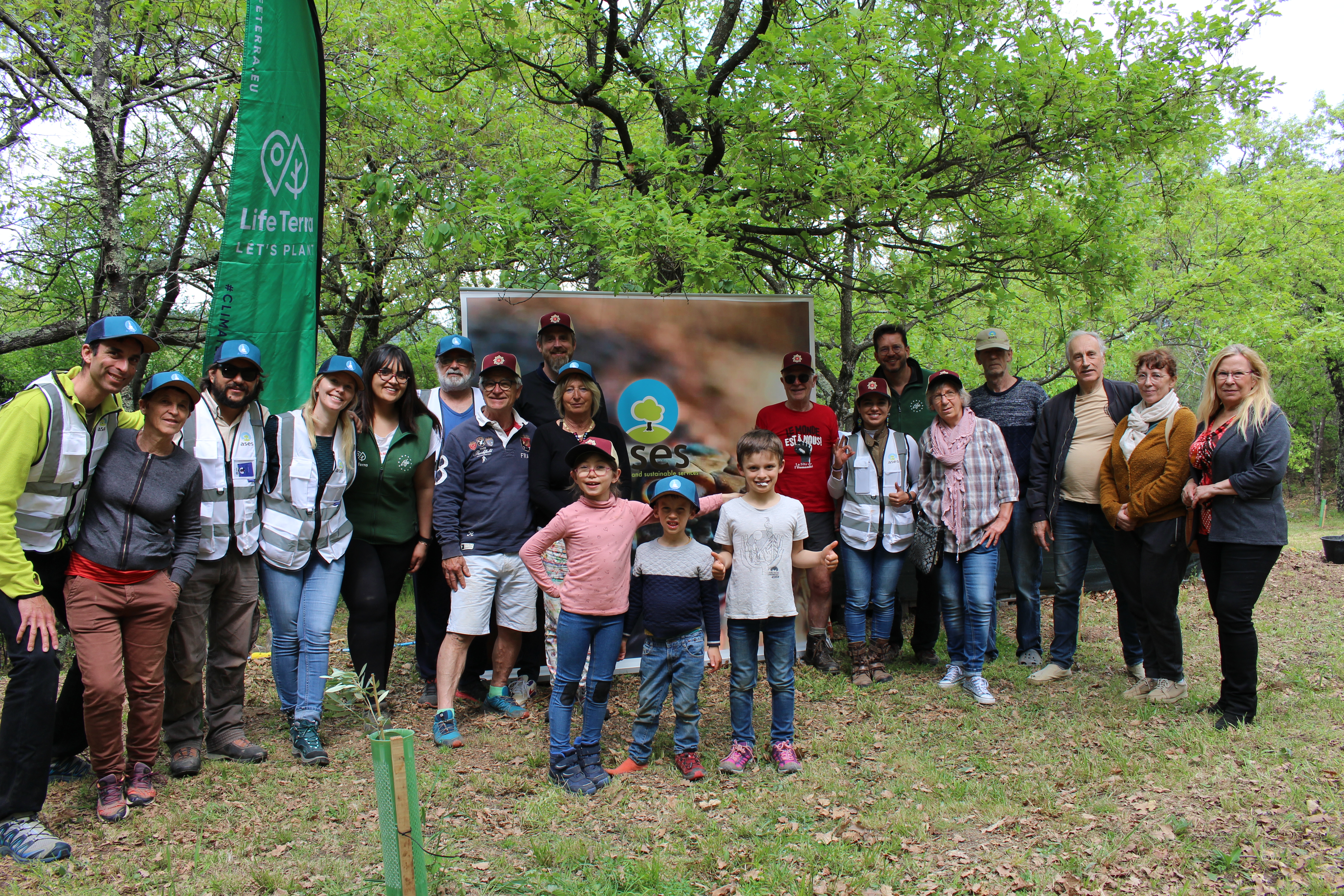 10. Wouter Onis, as the Most Involved Crowdfunder
Wouter Onis, Founder and CEO at Mach3Builders, has shown great commitment to helping Life Terra fund planting projects. Together with his company, they participated in two planting events and, created the 10k Challenge, which aims to create a forest of 10,000 trees in The Netherlands. 
On top of that, Mach3Builders did a Hackathon to build the Plant-it-foward tool that will help Life Terra adopt its planted trees. Thank you team for trusting us and for company's involvement! 
Each winner received an FSC wooden award and a tree in their name in a food forest in Catalonia. We are extremely grateful for all their effort and commitment to taking climate action and supporting the Life Terra activities. 
Congratulations to all the winners and let's plant together!